Upcoming Professional Development Half Days:
Students are dismissed at 12:05.
April 13
May 26
Resources
What's Happening at Pond Cove
Mrs. Cornell's kindergarten students sporting their fire hats from the field trip to the Cape Elizabeth Fire Department.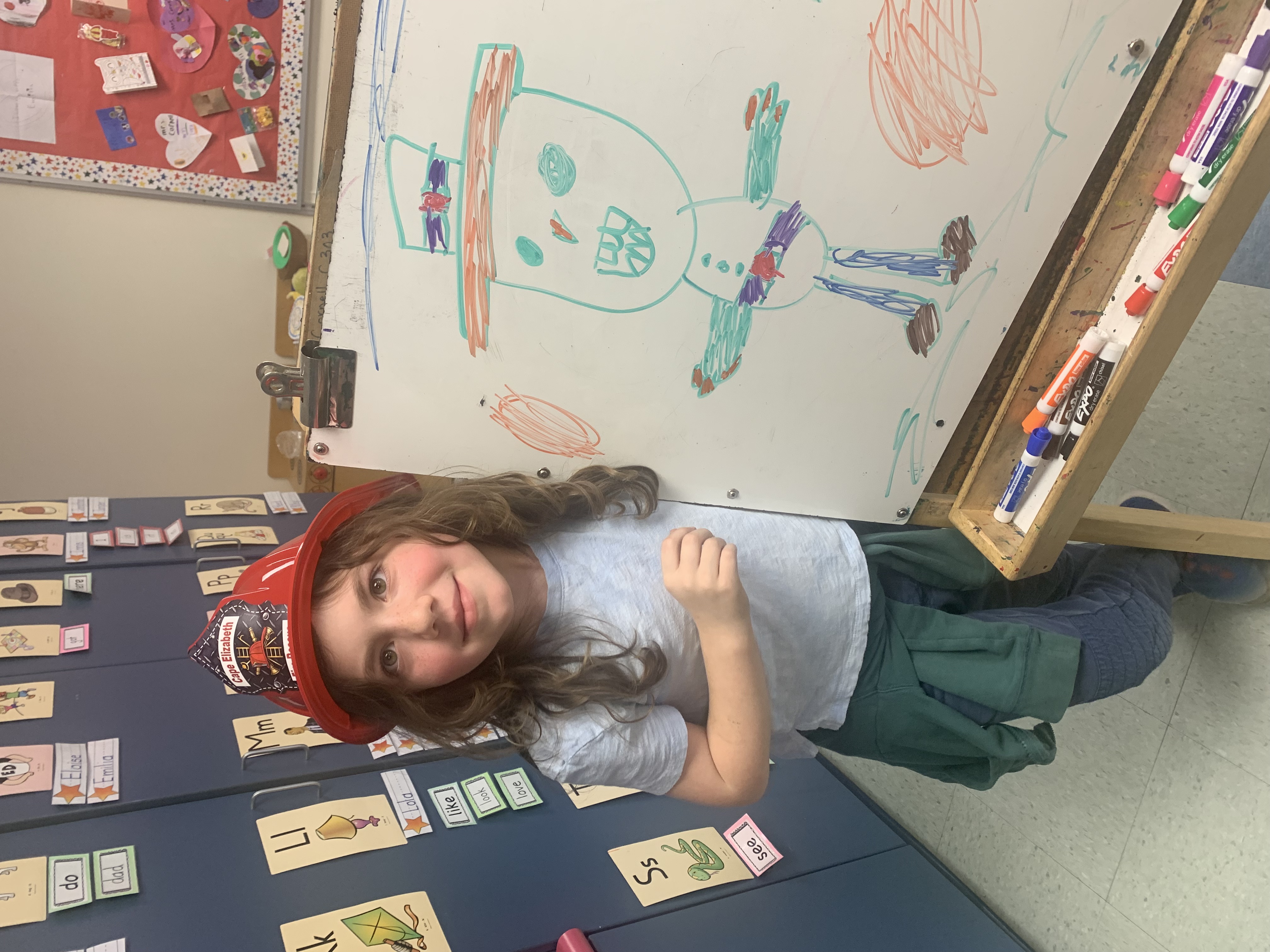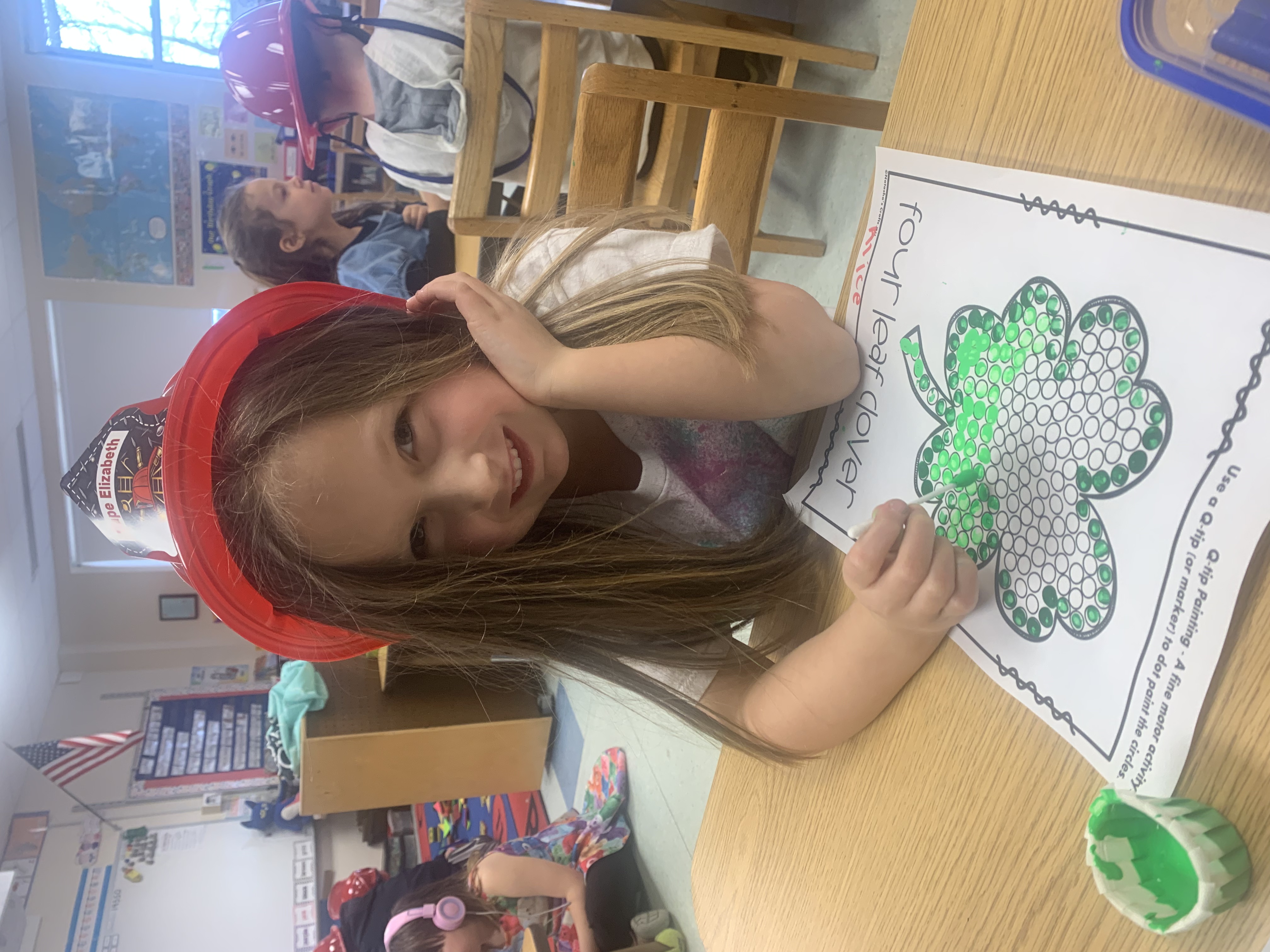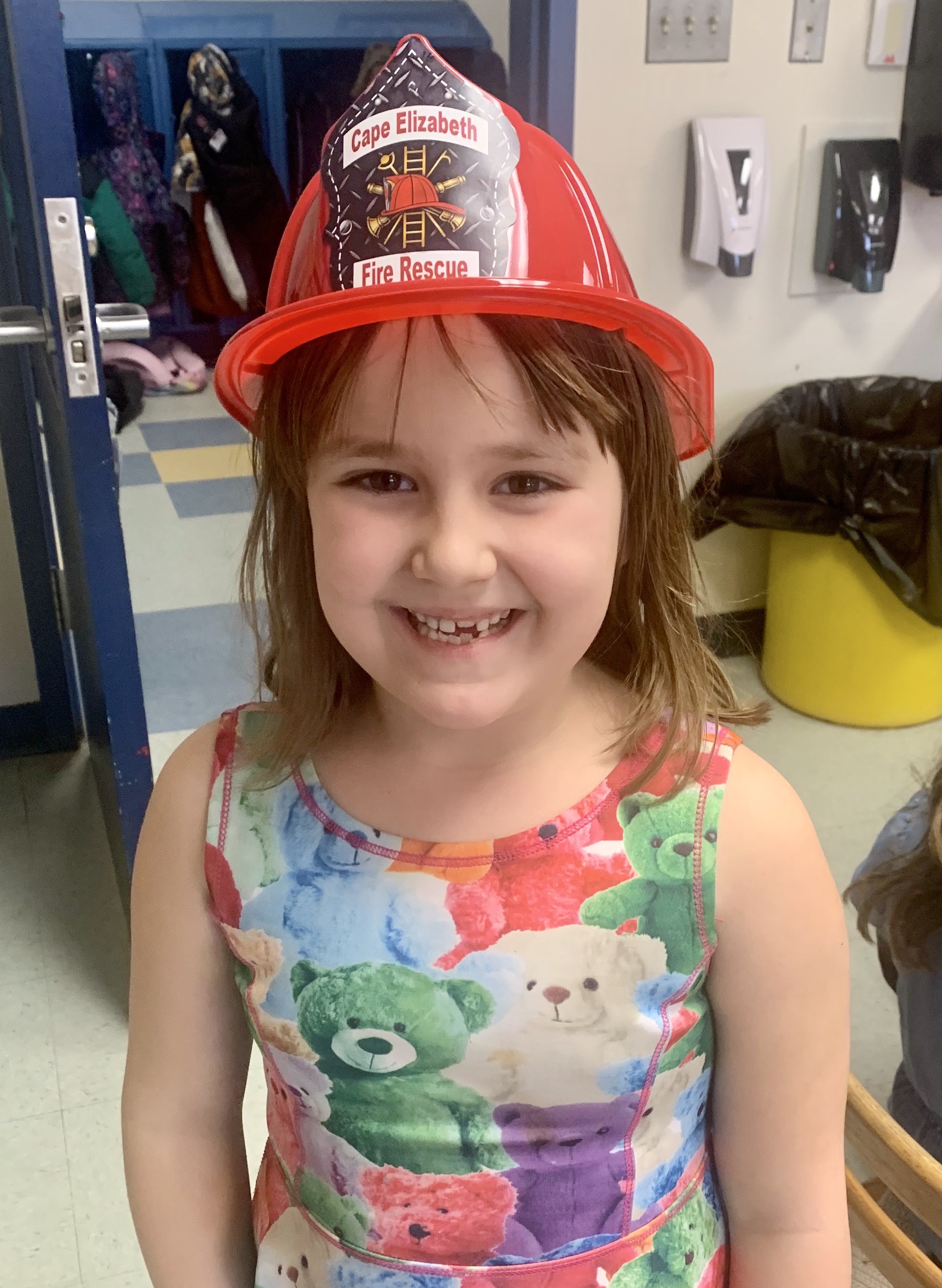 For the second year in a row Mrs. Chouinard's 1st grade class has won the "Most Flexible Class" award (a.k.a., The Gumby Award)! This year Mrs. Chouinard and her students received a Gumby Trophy along with their certificate to recognize the flexibility, strength, and dedication that they showed when their classroom suffered water damage due to a mechanical issue. Mrs. Chouinard is no stranger to flexibility in the face of challenges and is a two time winner of the Most Flexible Class award!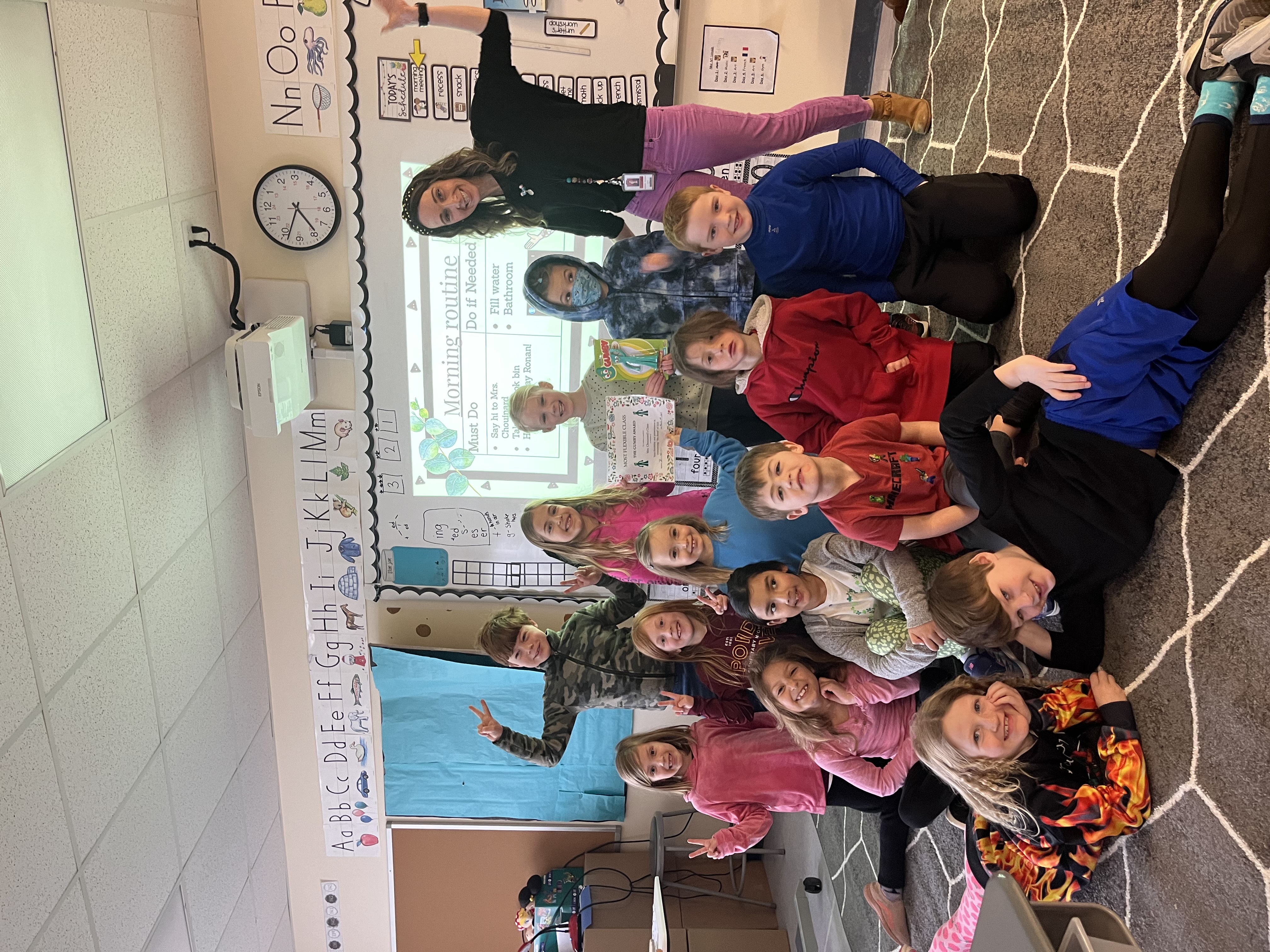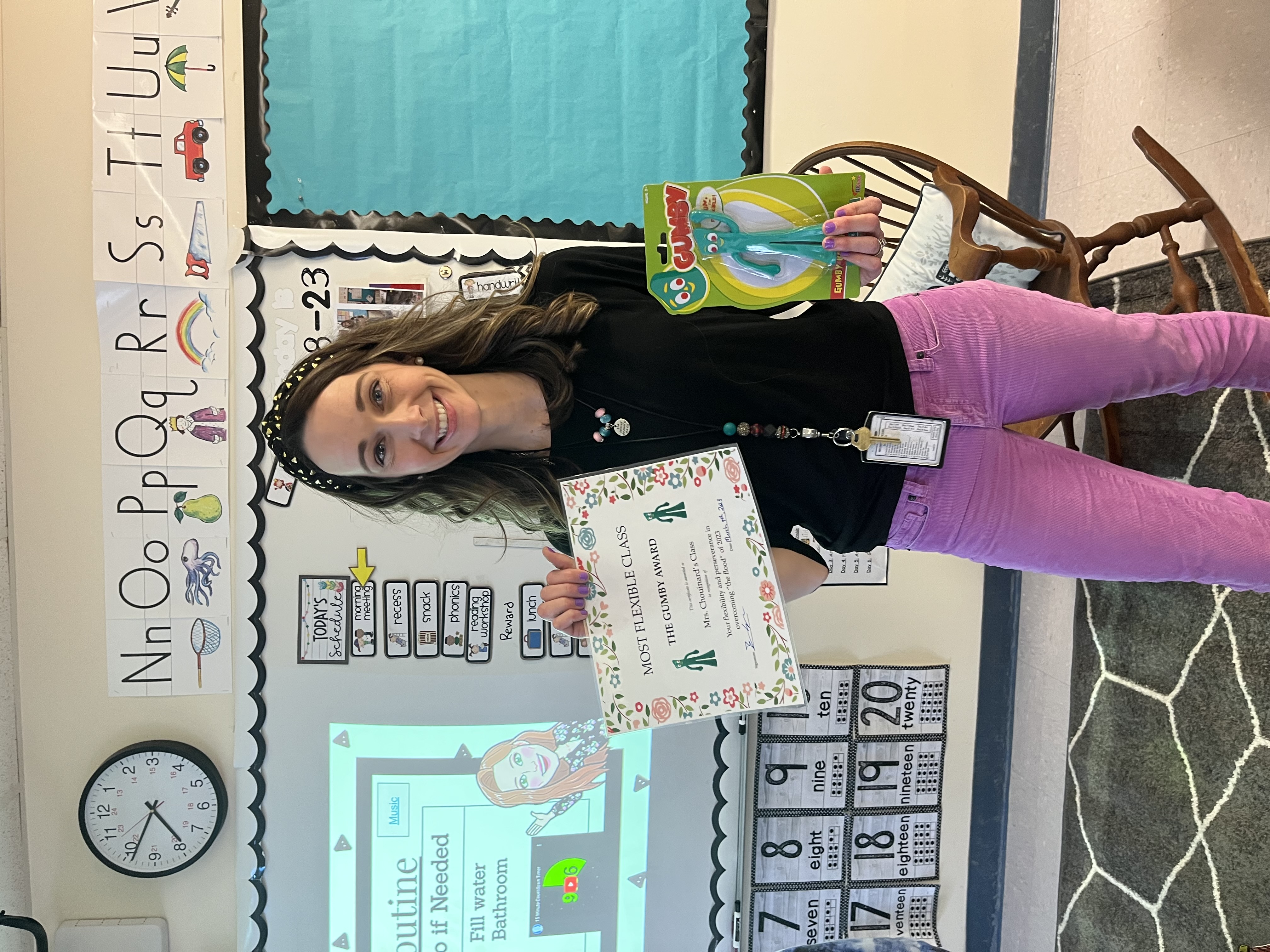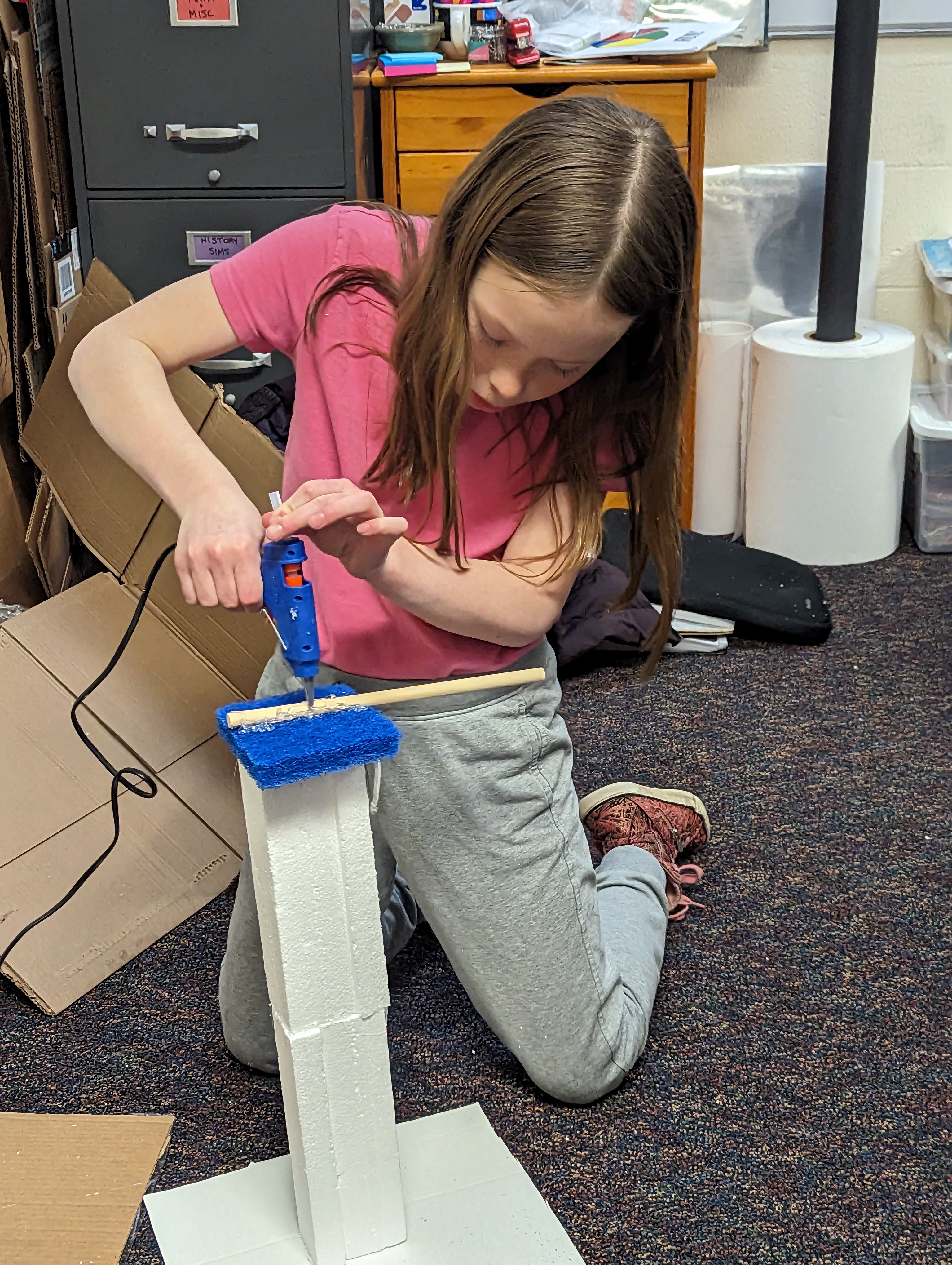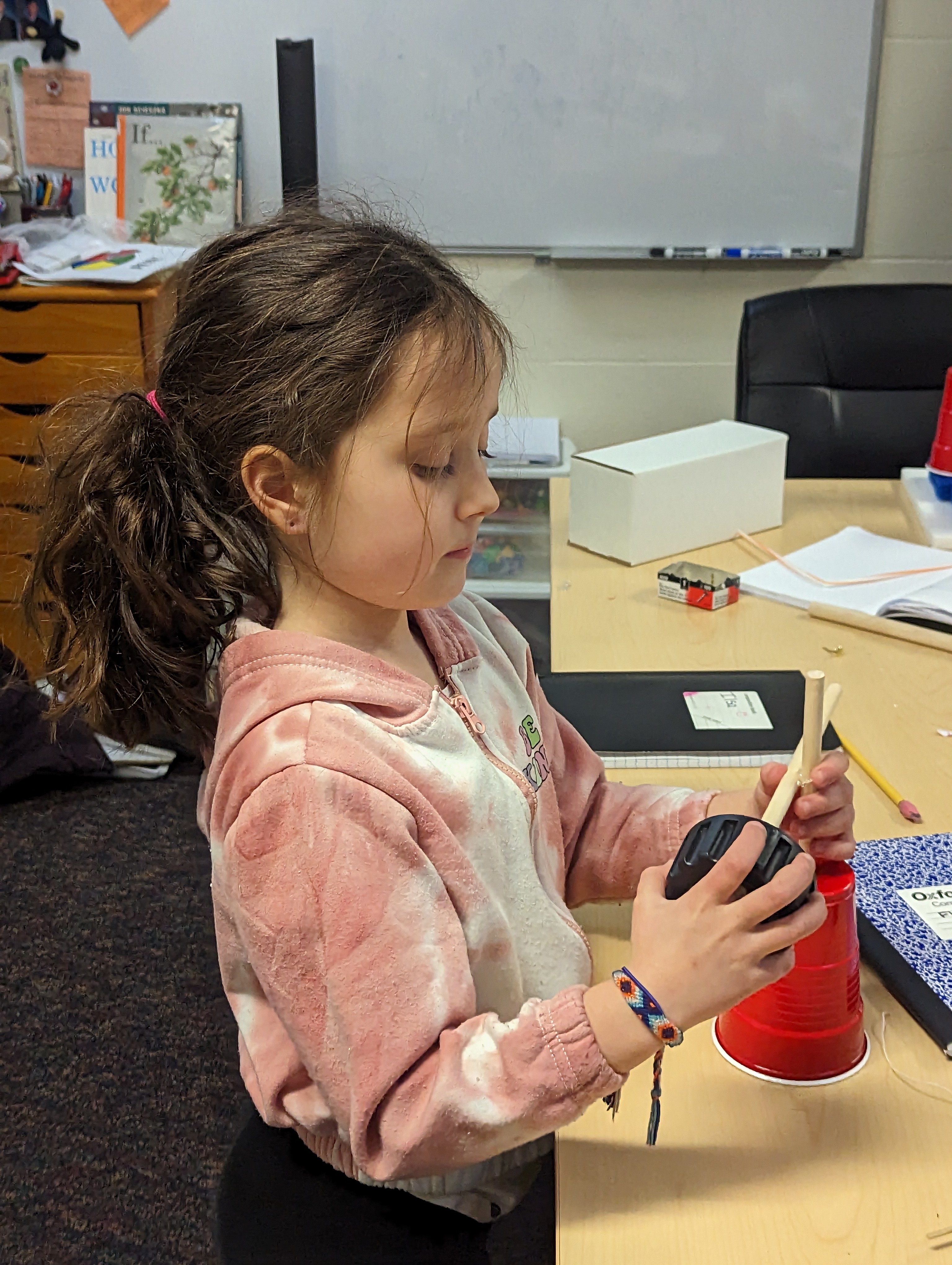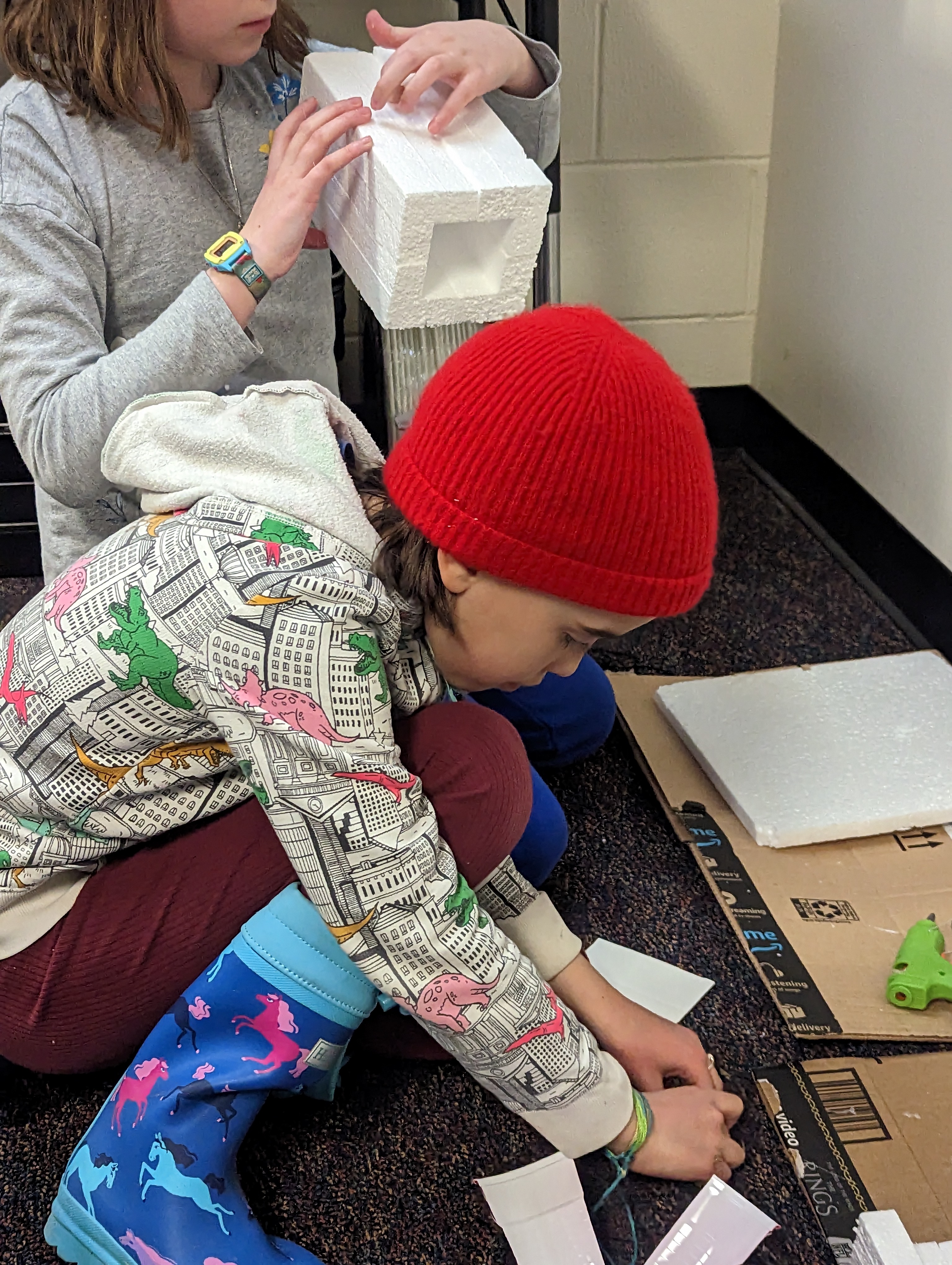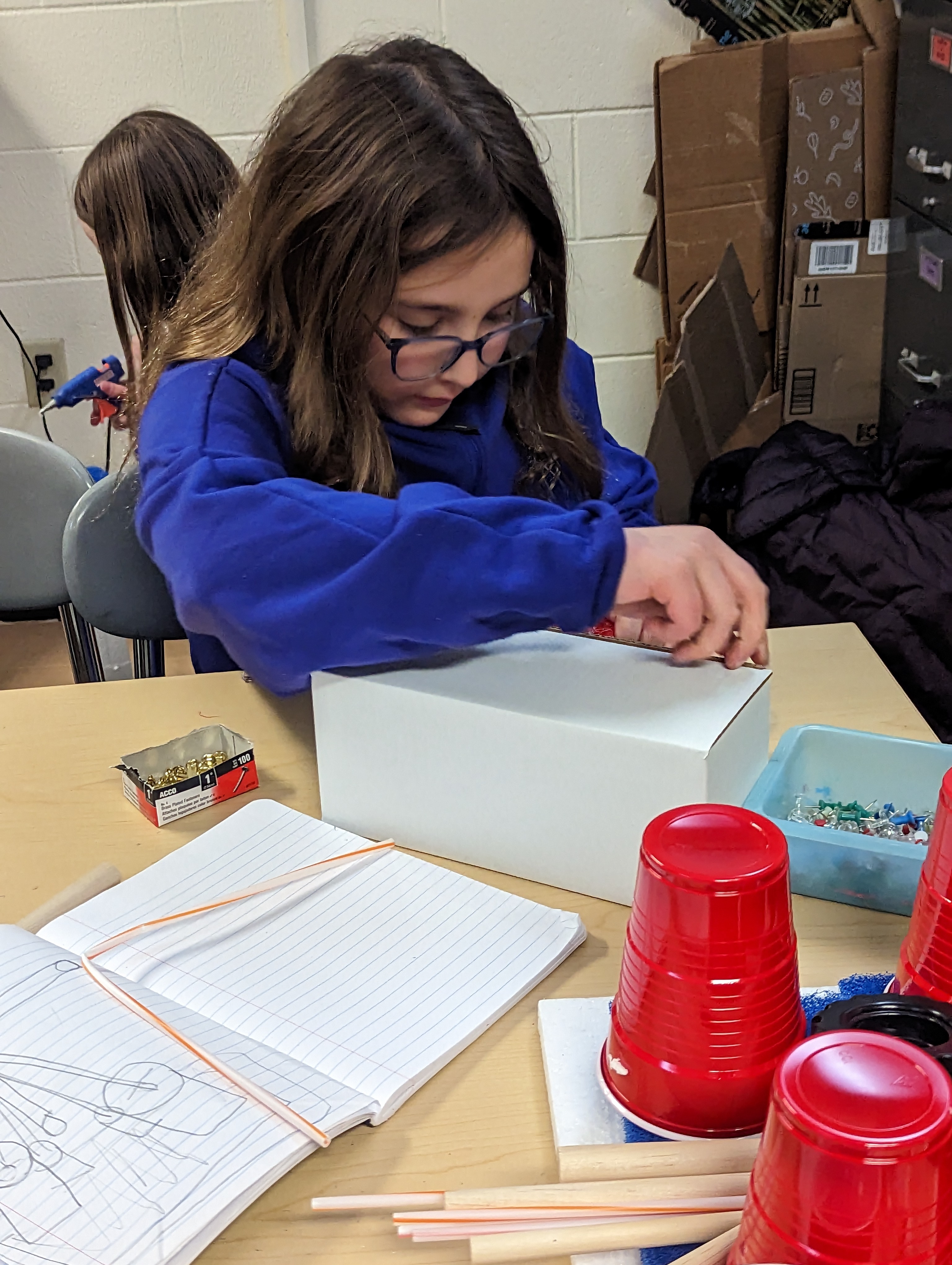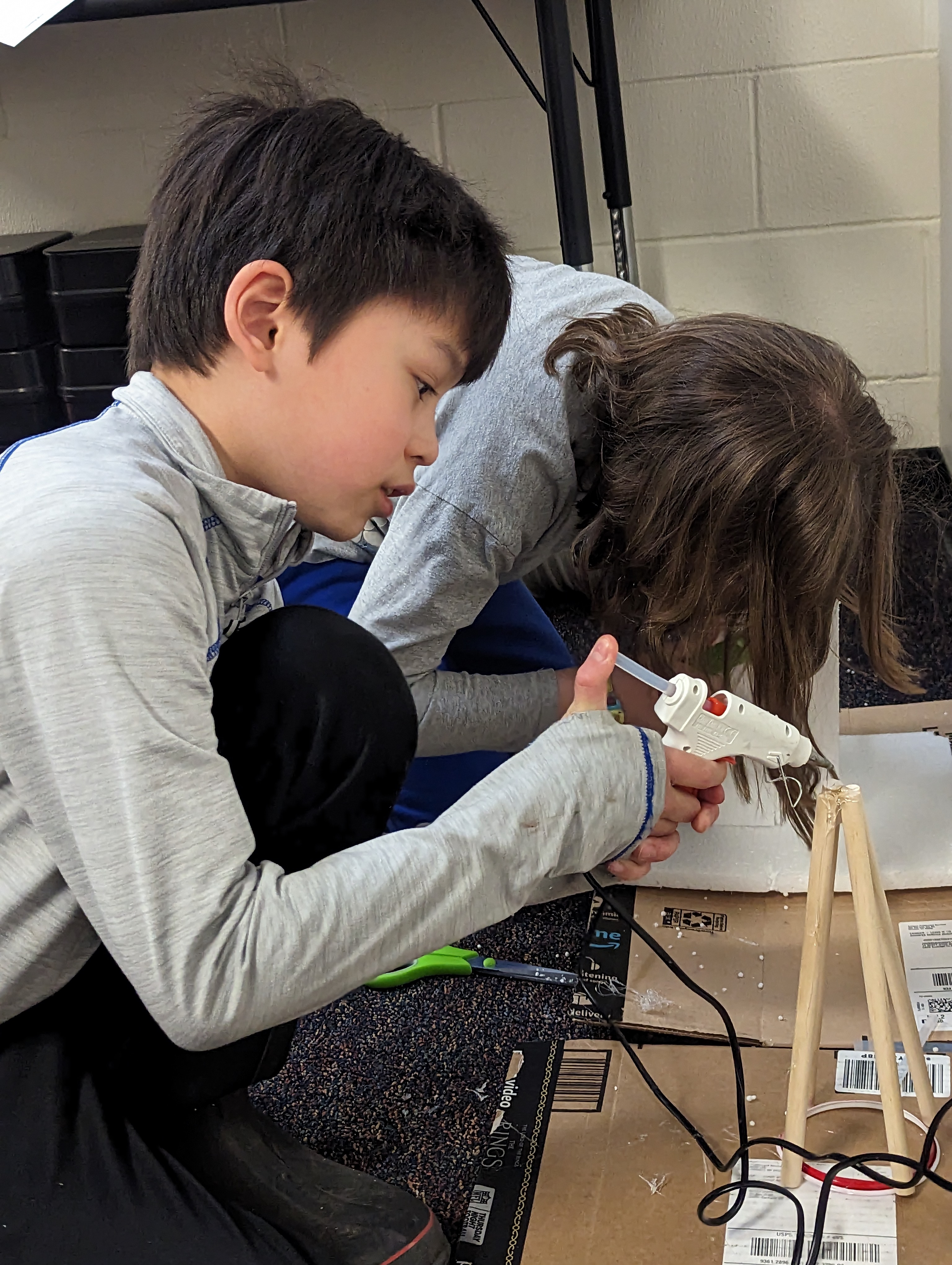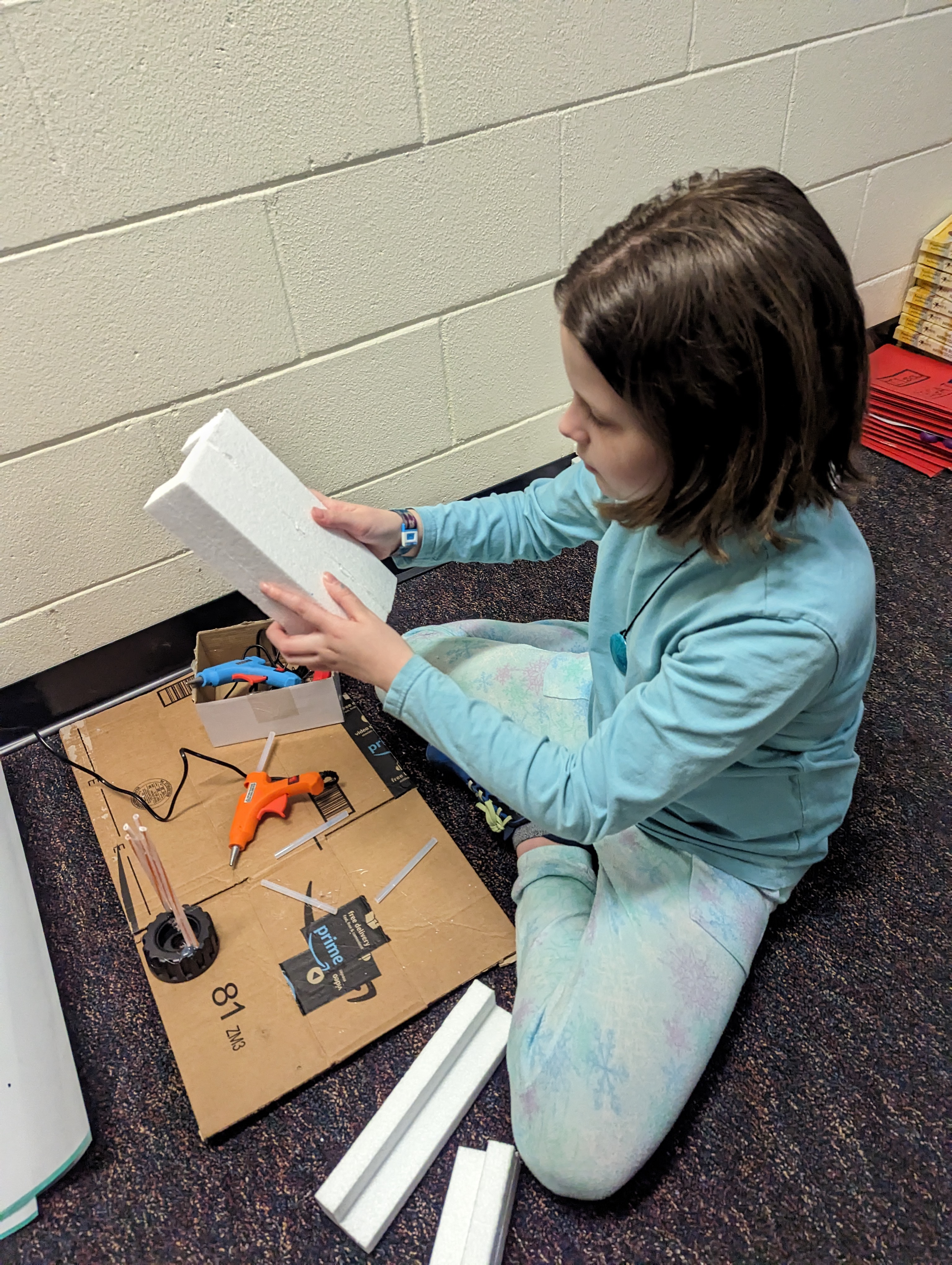 After doing a book study on The Boy Who Harnessed the Wind, the CEGAT students are building their own windmill using recycled materials. The challenge is to create one that will gather wind energy from a fan to spin for at least 20 seconds without falling apart or tipping over.

Second grade students created cardboard constructions as part of their study in texture during art class with Mrs. Johnston.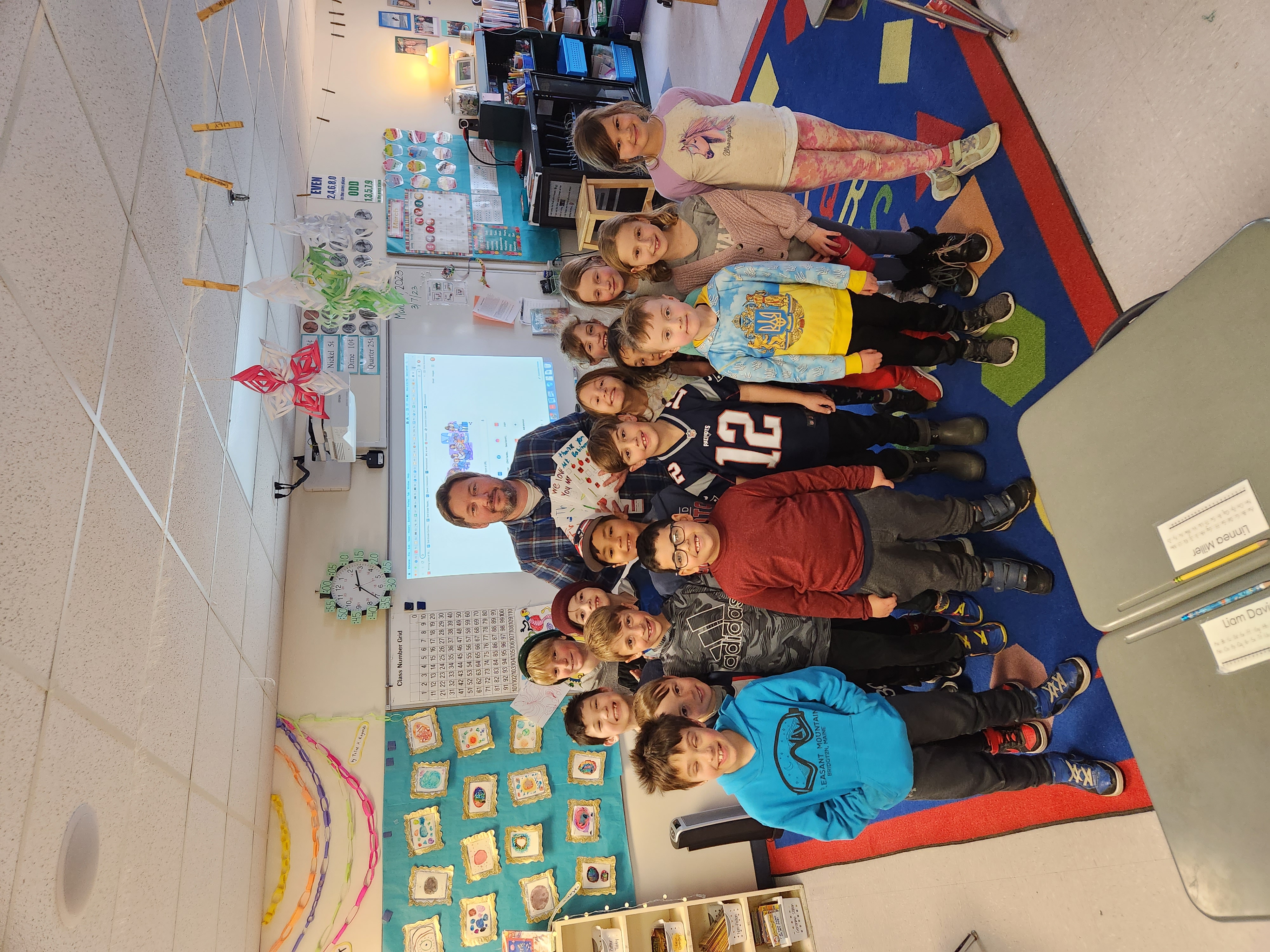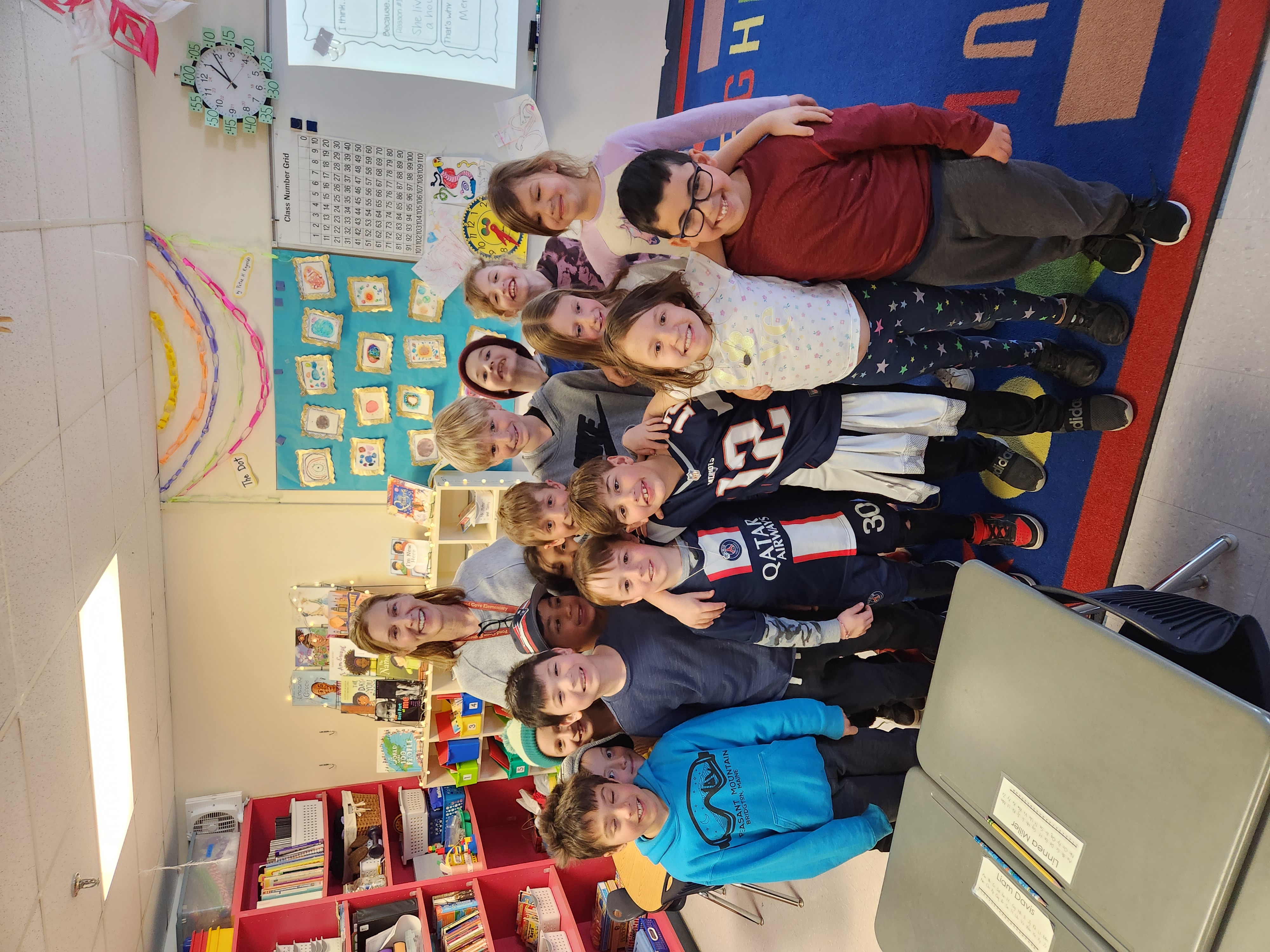 Mrs. Carroll's second grade Class honored Jackie Bromage And Chip Babineau for School Social Work Week!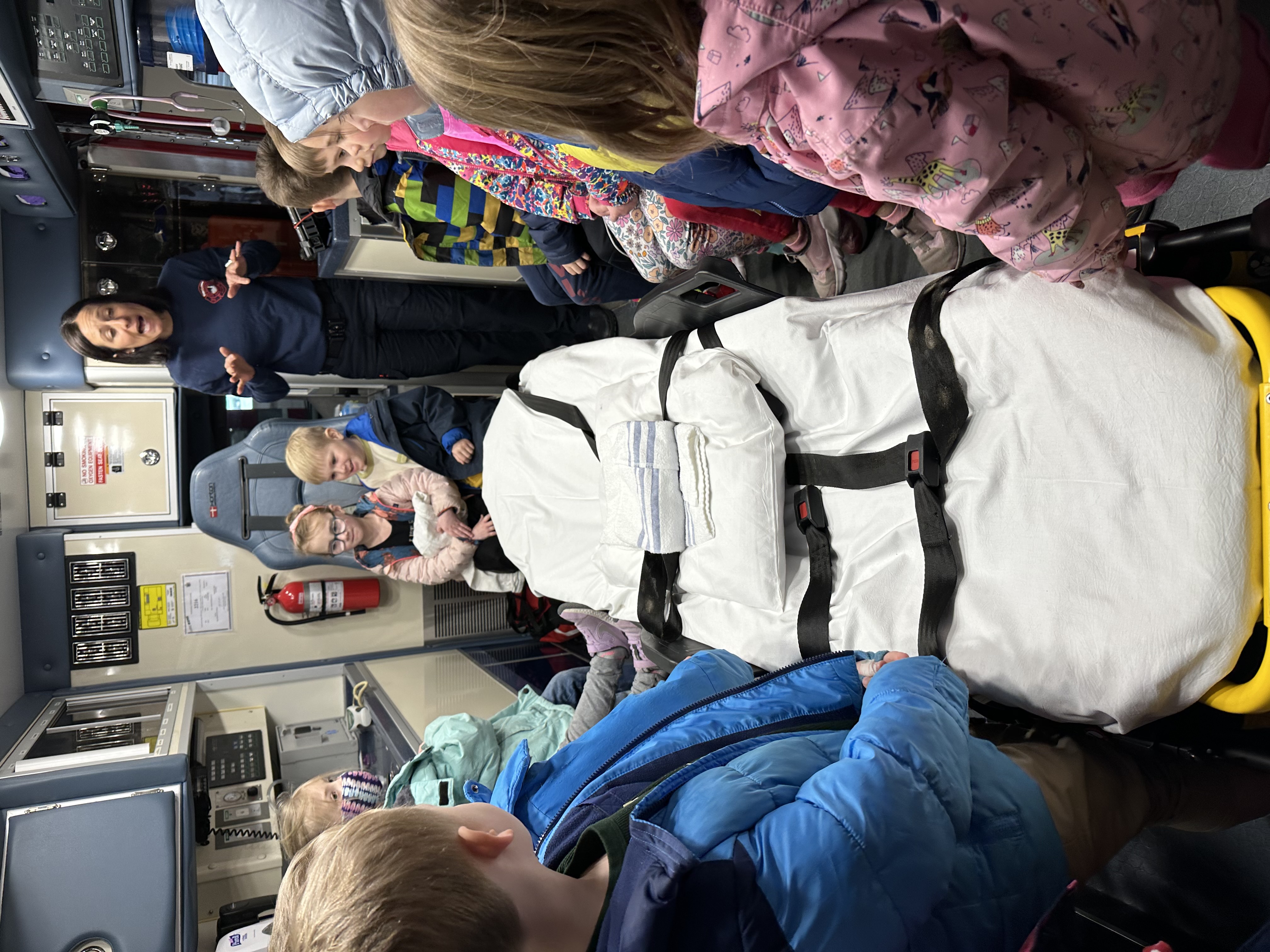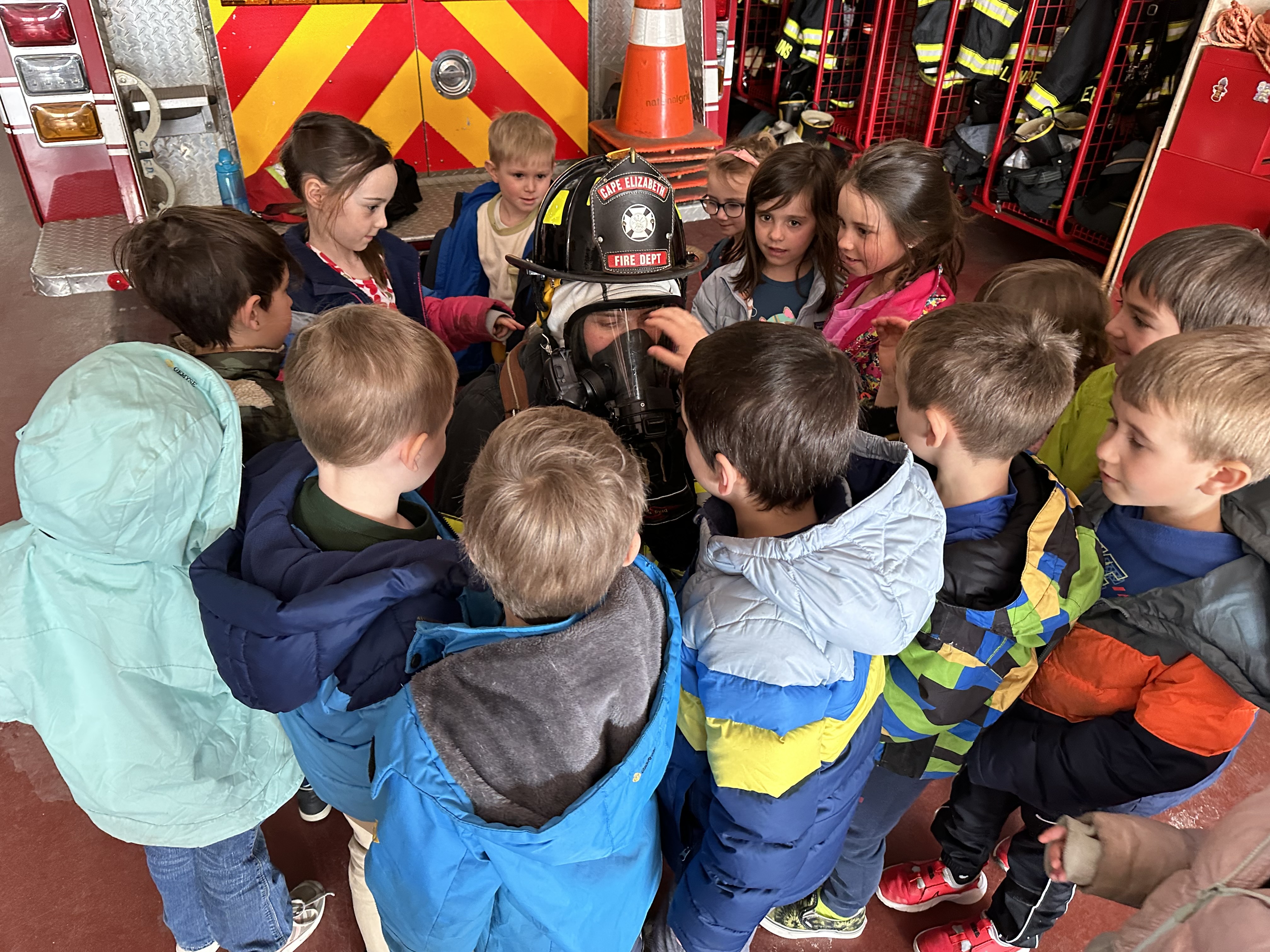 Ms. Morse's class at the Firestation.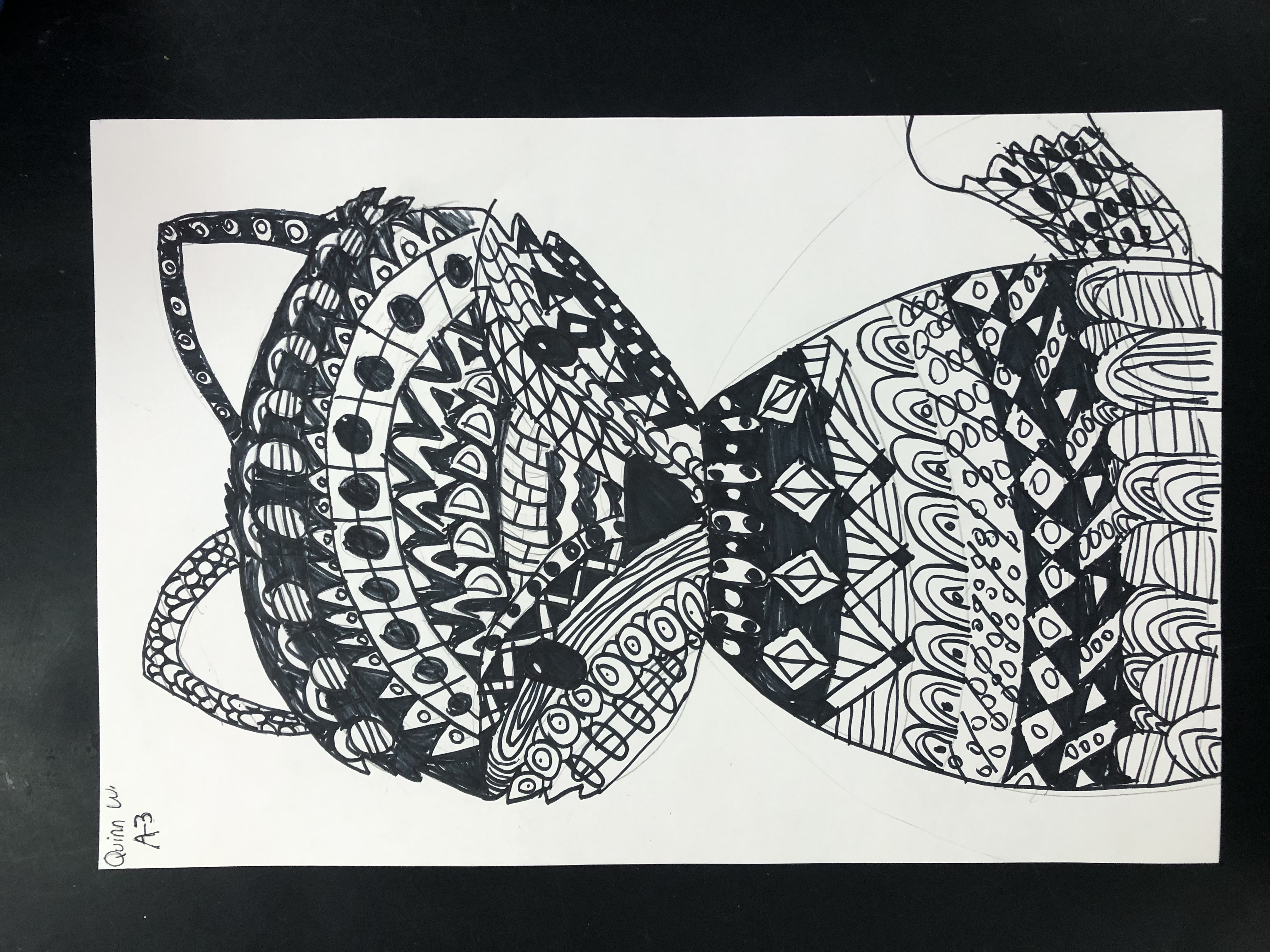 Third grade students created Zentangle animals in art class with Mrs. Johnston. They learned about pattern and the art of zentangle. The term Zentangle comes from the words 'zen' (the Buddhist meditative philosophy for balancing the mind) and 'tangle'. The goal of this art practice is to achieve calm. It was developed as a concept in 2004 in the United States, from the minds of Maria Thomas and Rick Roberts.
Correction: Read to Ride State Winner!
Last week we announced that a kindergarten student was selected as a state winner for the Read to Ride Summer Reading Challenge! However, the student's name was incorrectly shared as Beckett Markott. His name is Beckham Markott. We apologize for the error. This is a picture of Beckham with his new bike that he selected!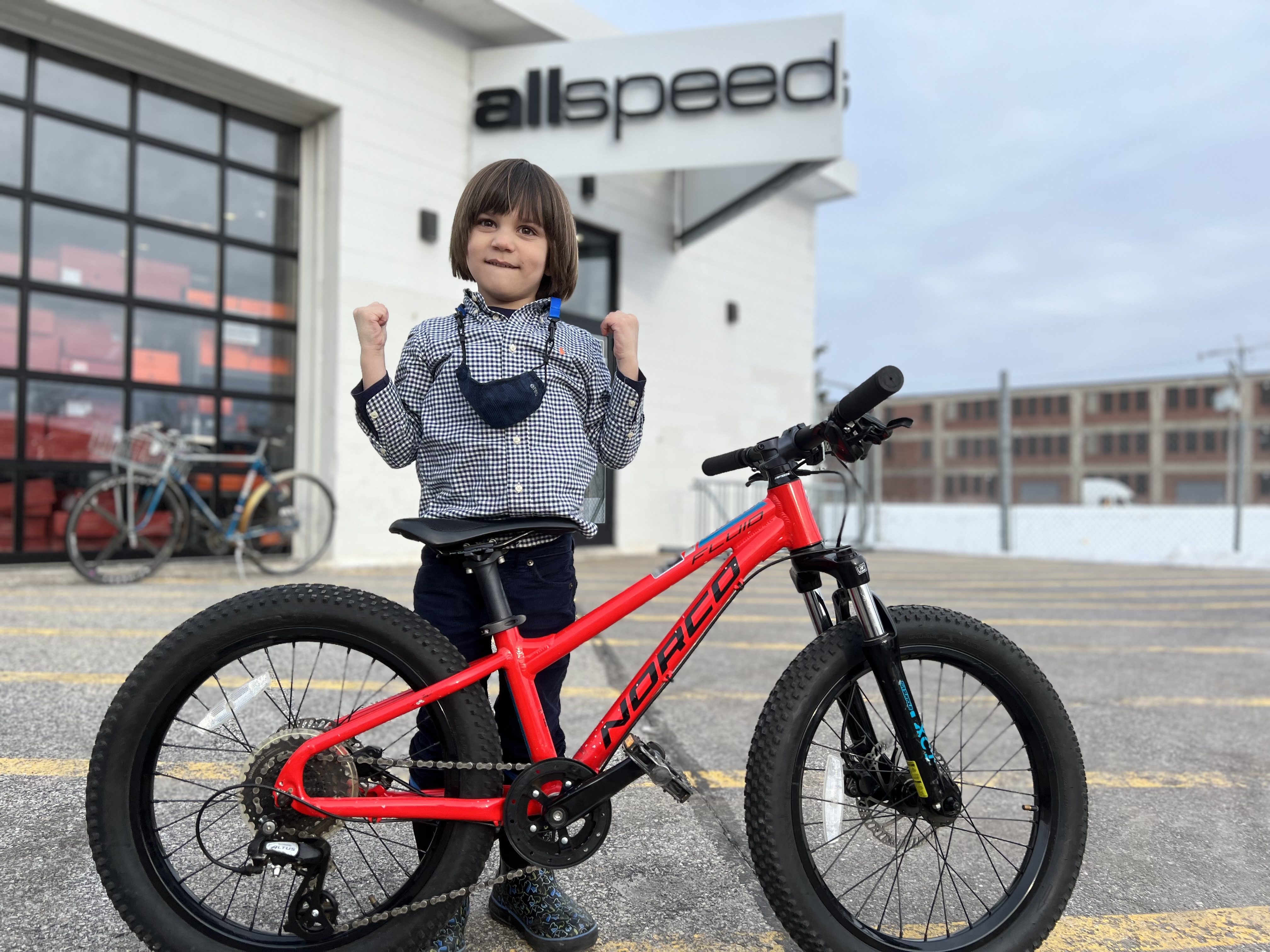 First graders showing the habitats they created.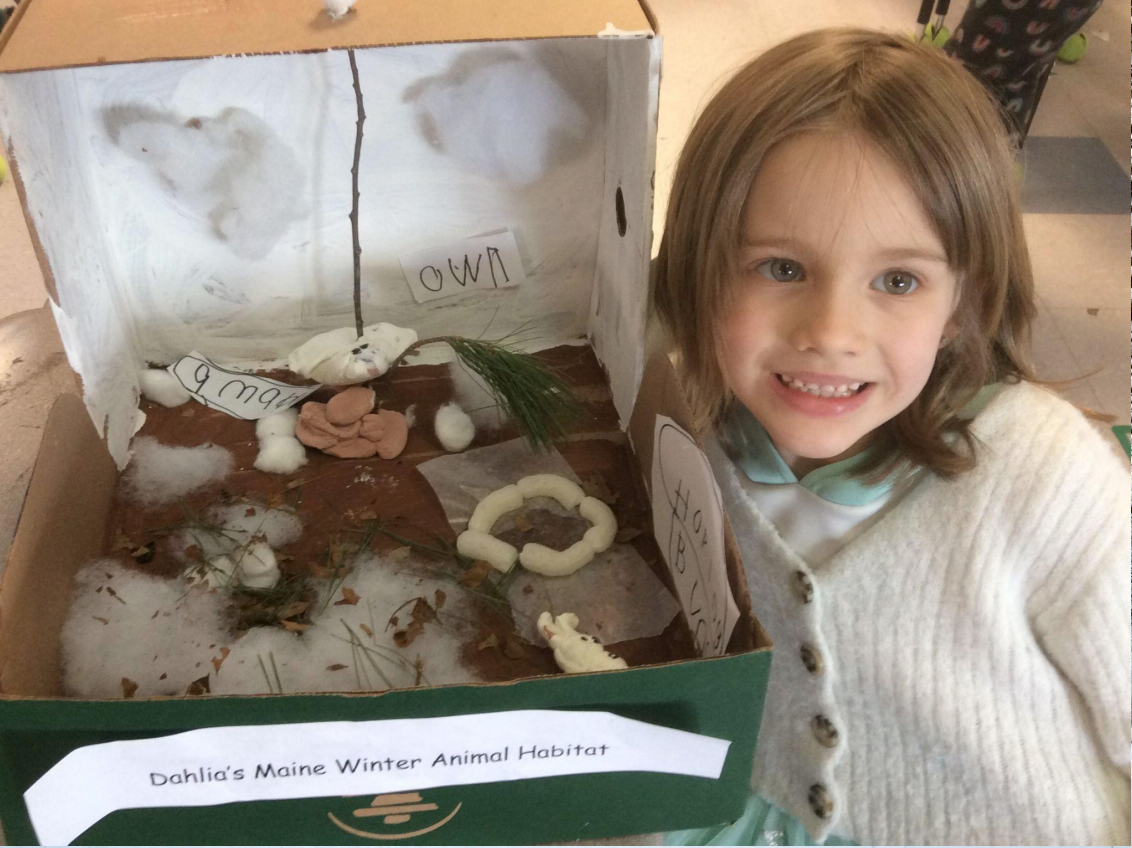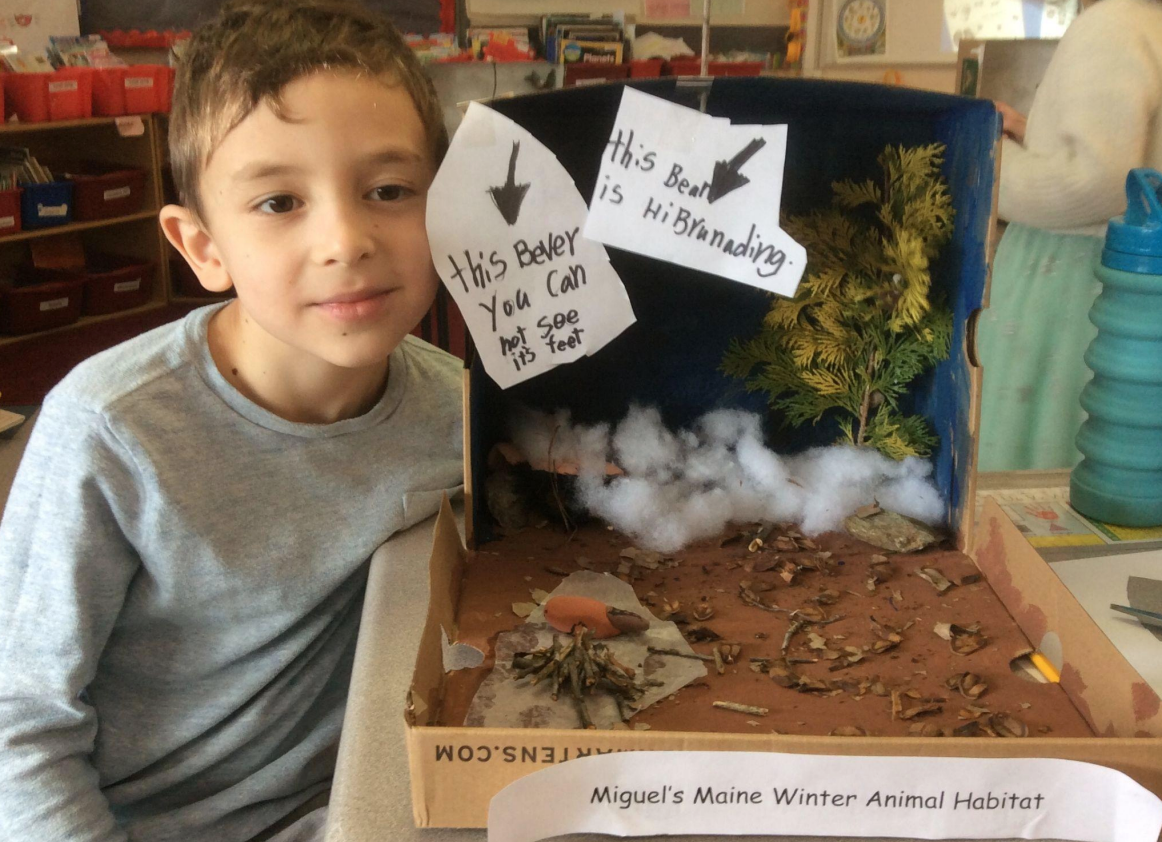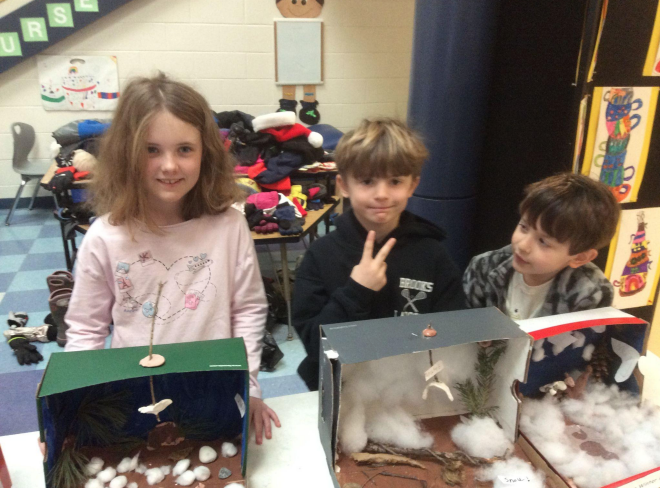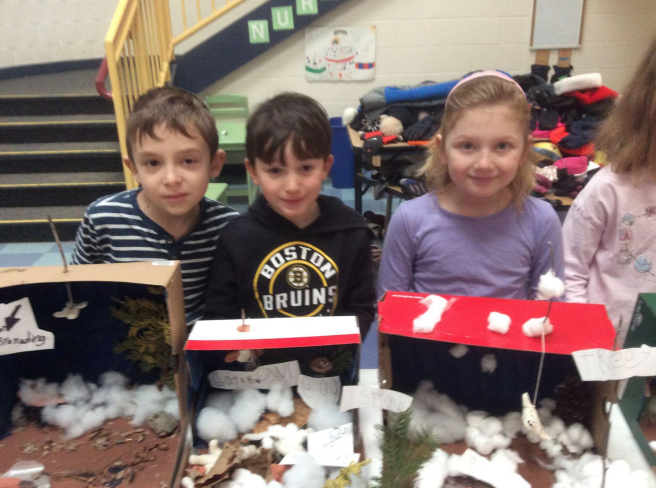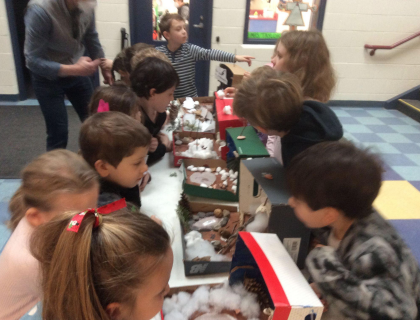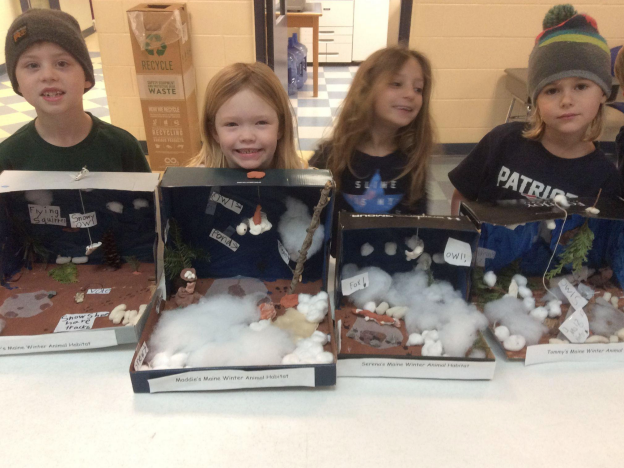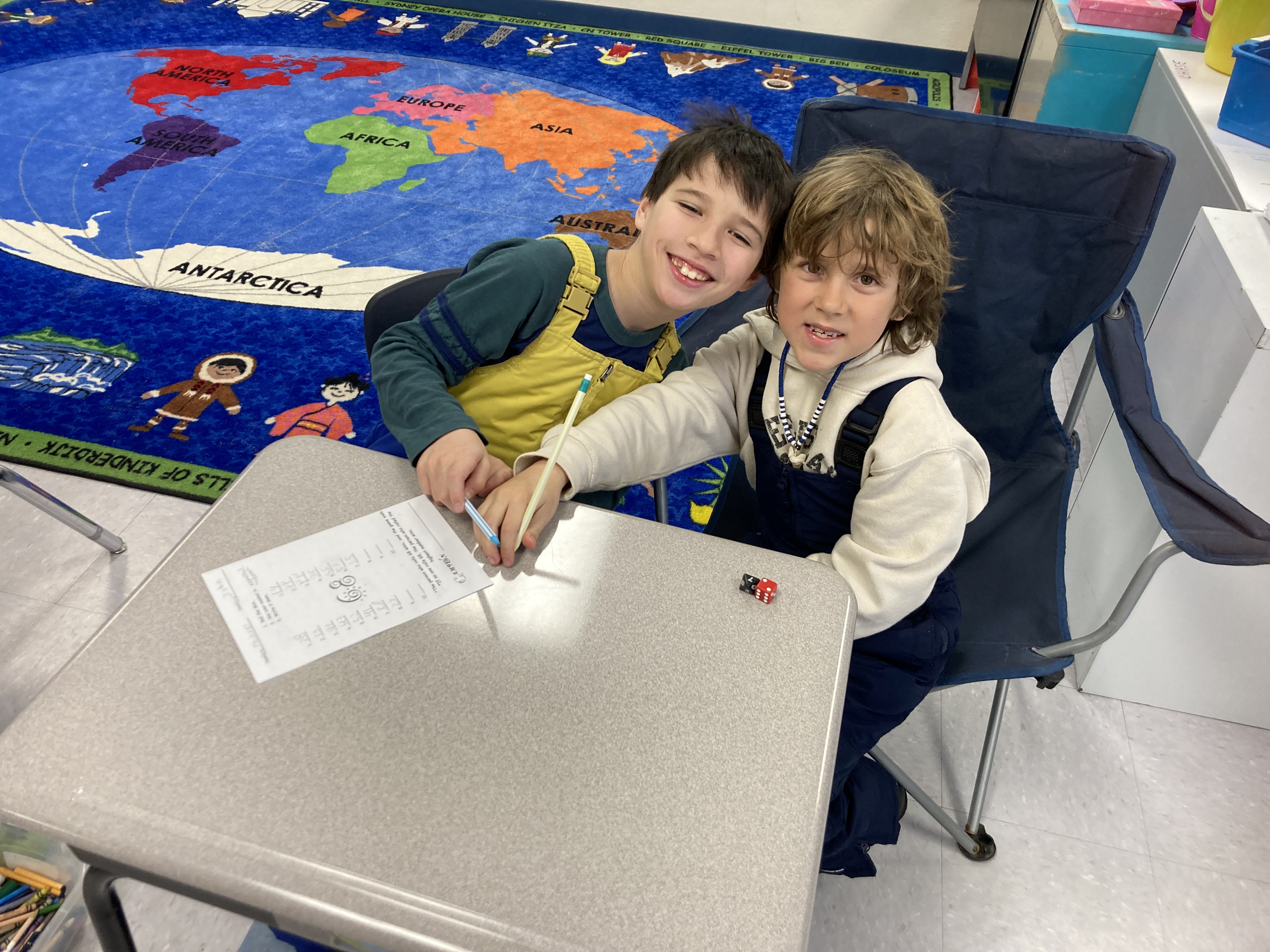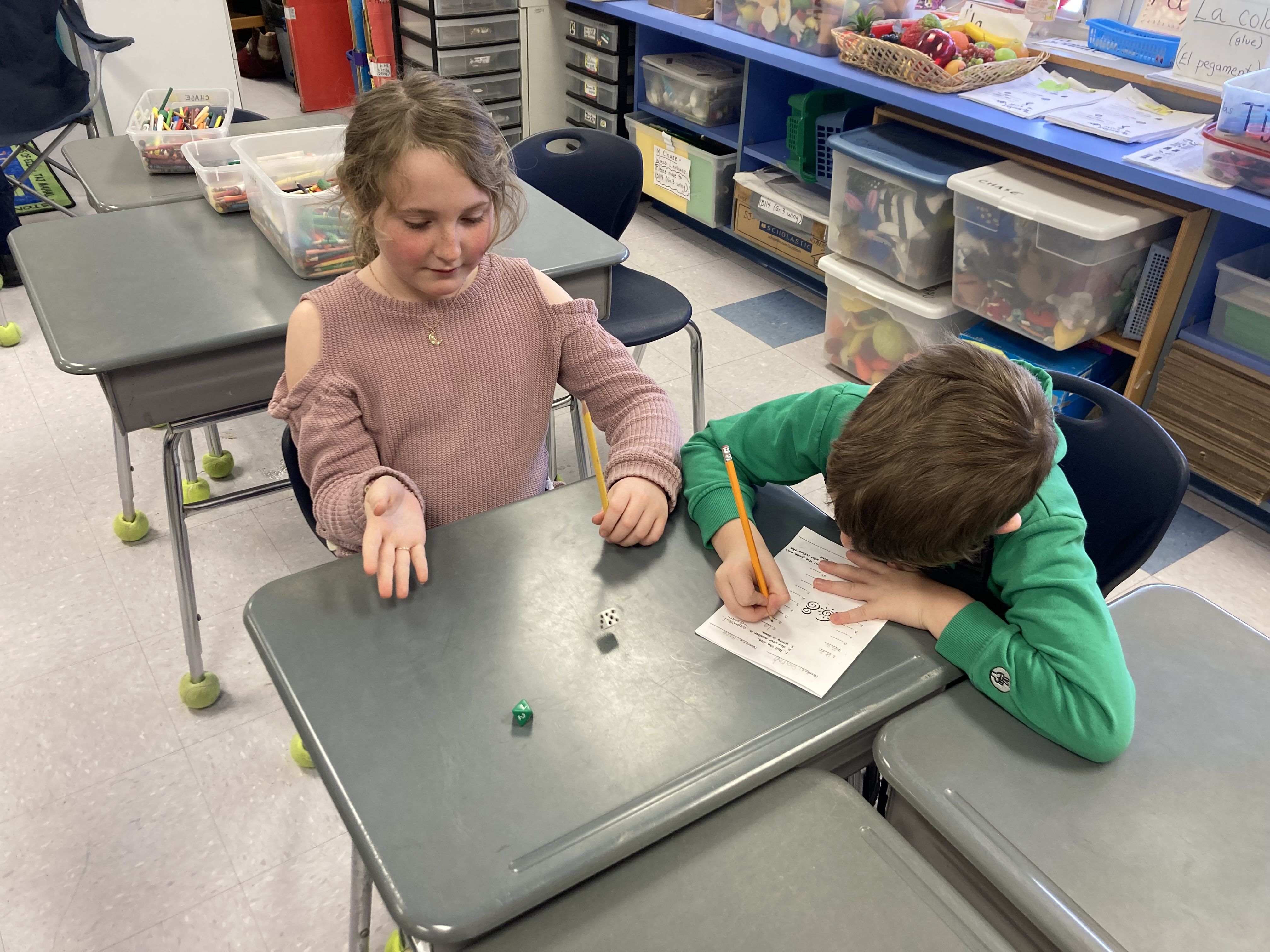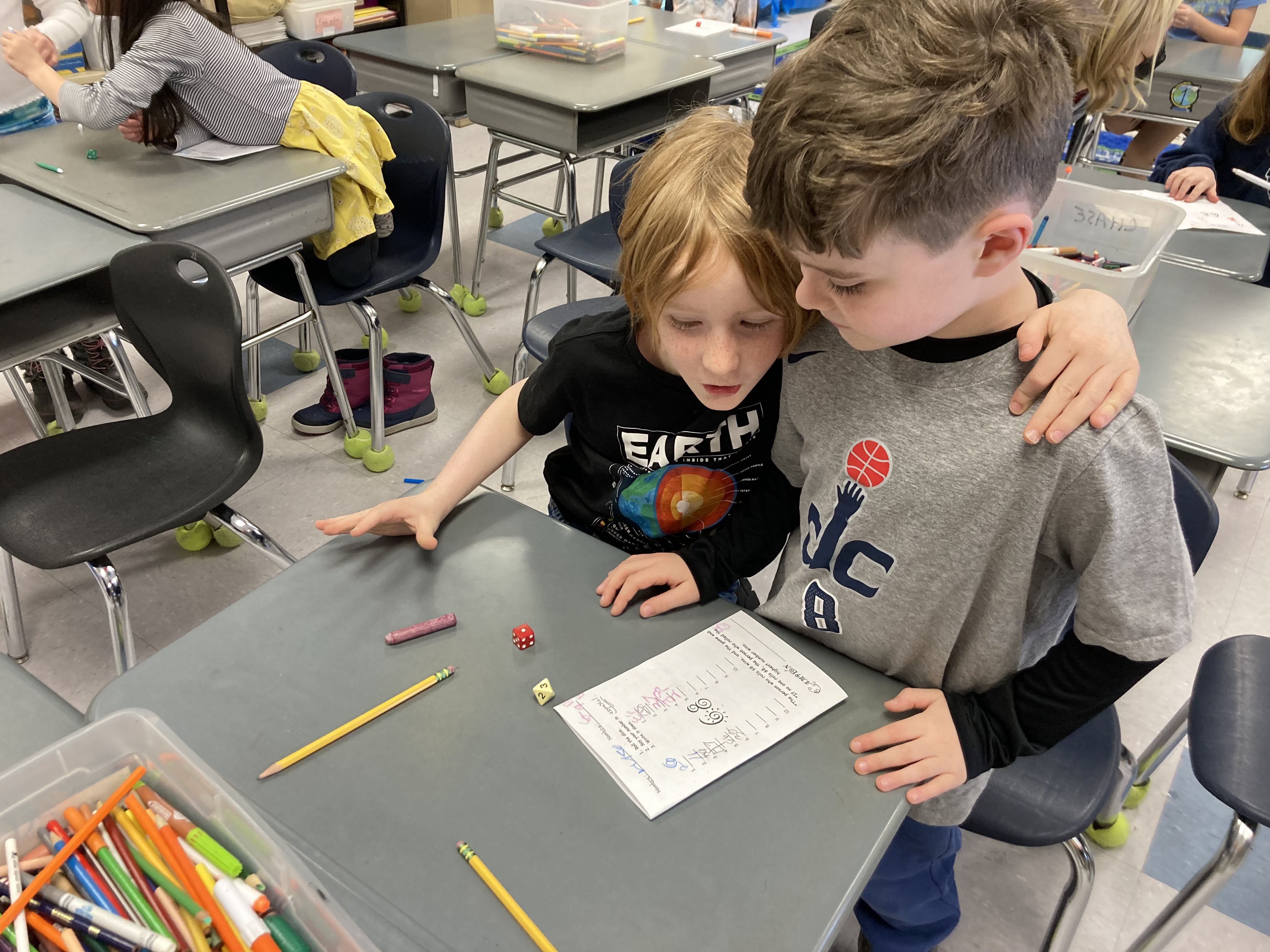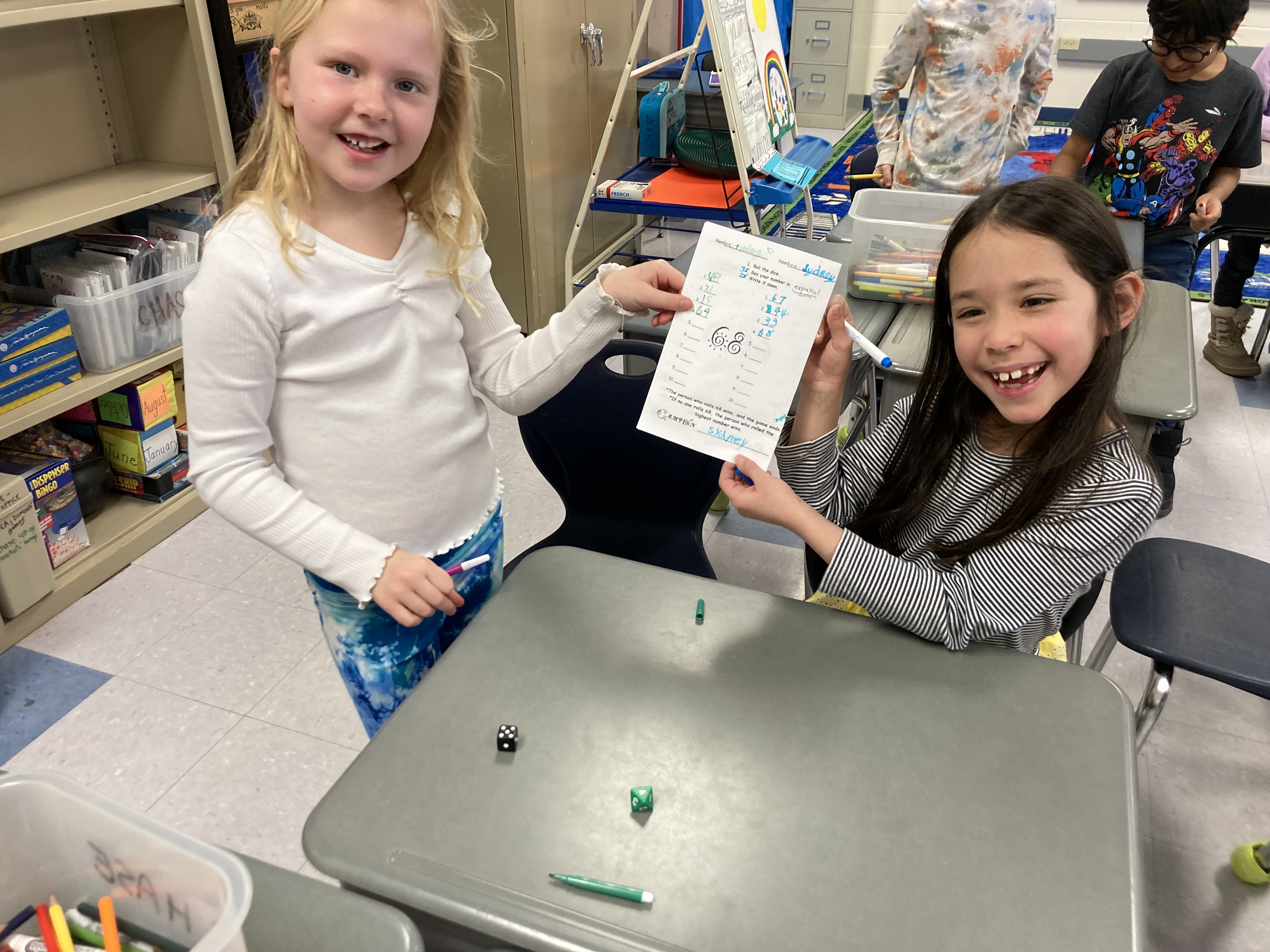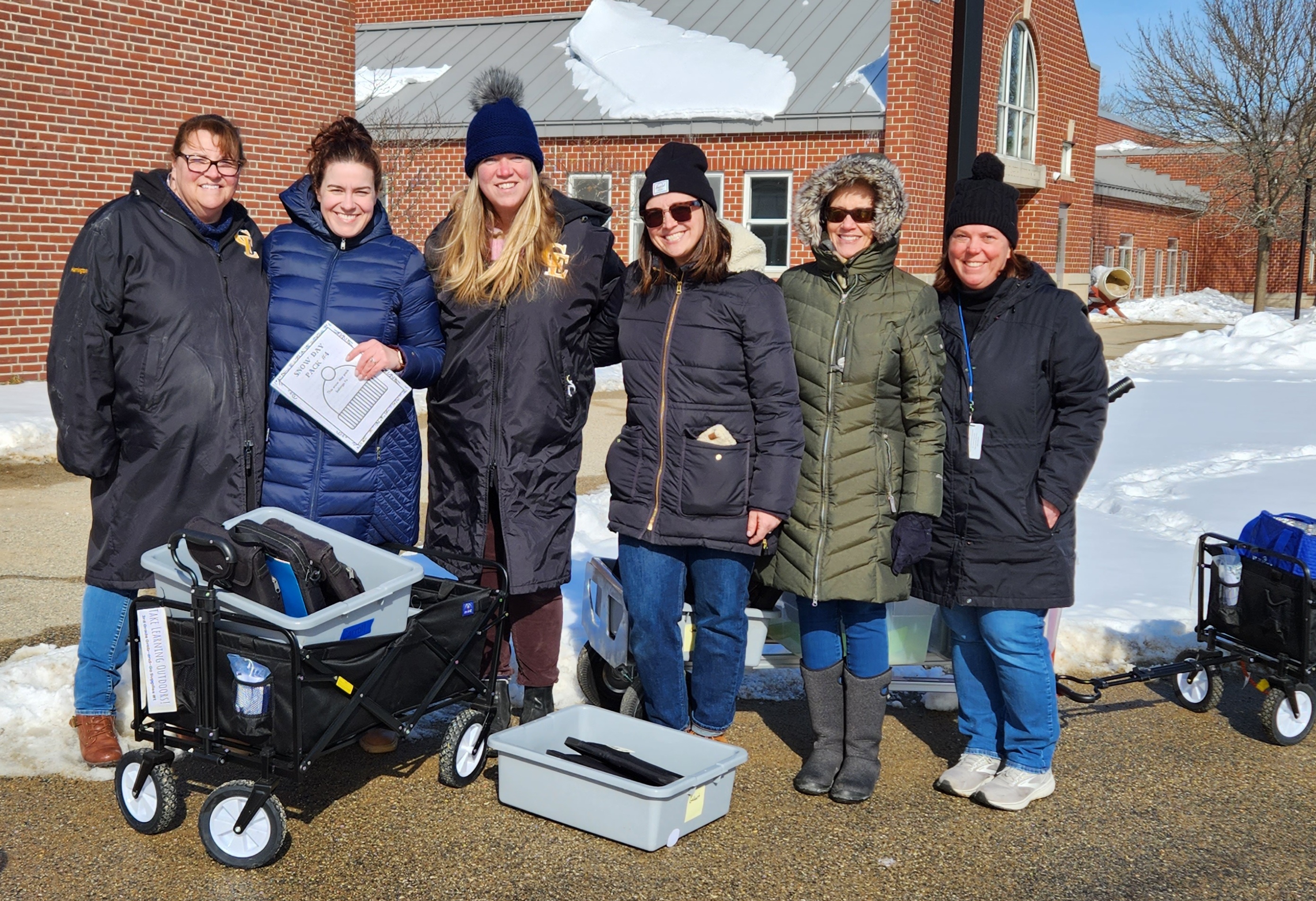 Our second grade team handing out iPads, prior to our last snow day.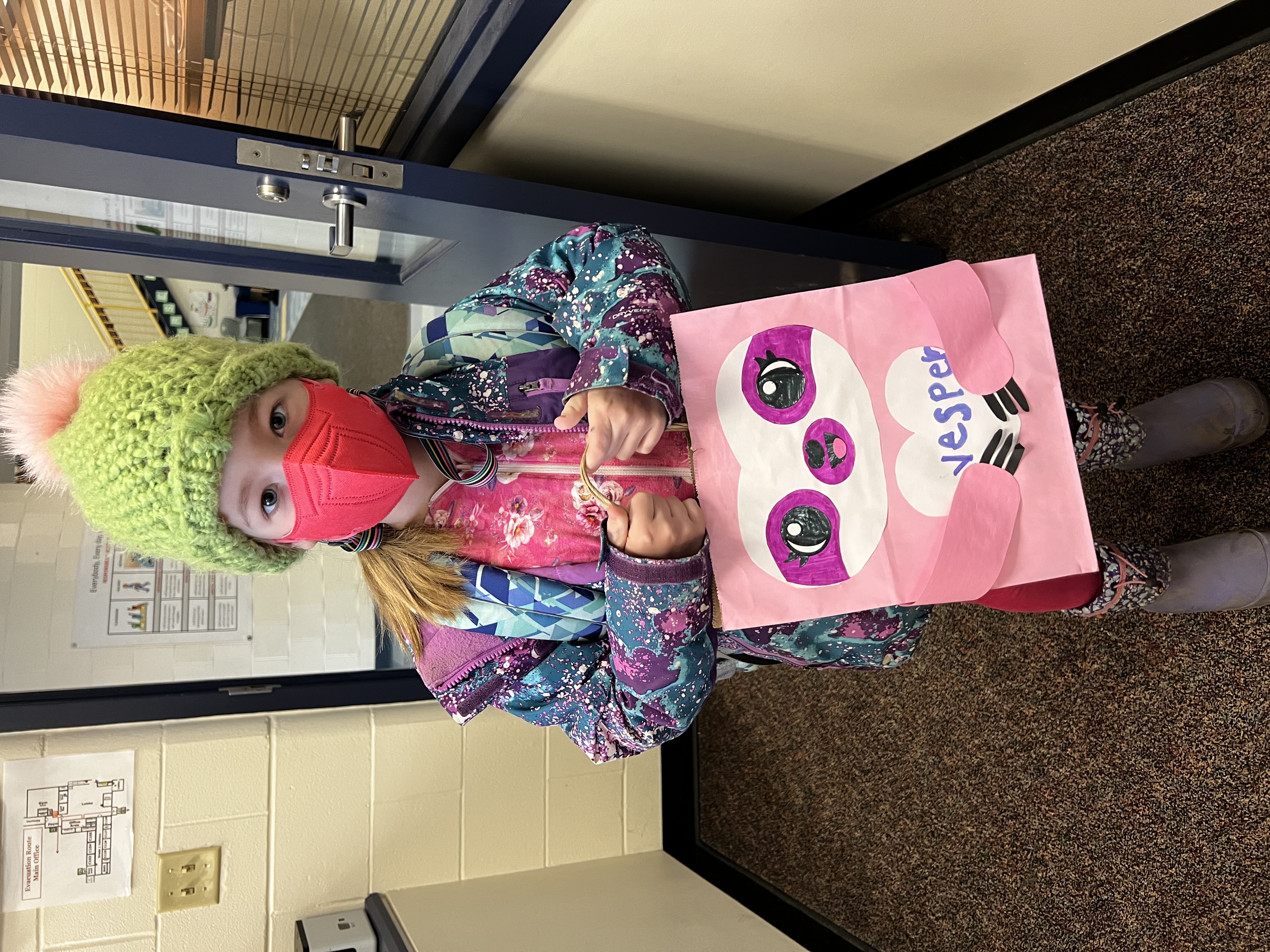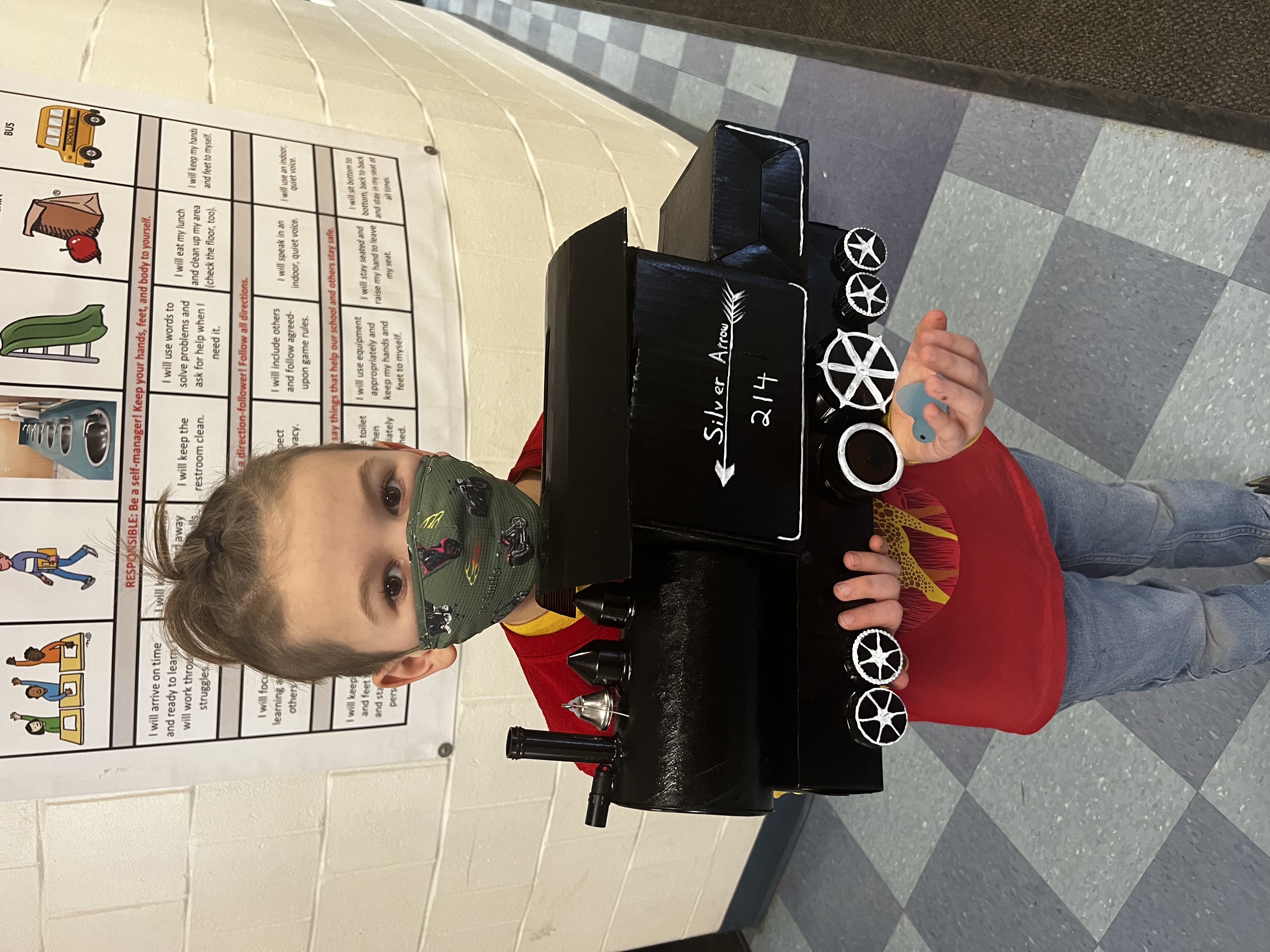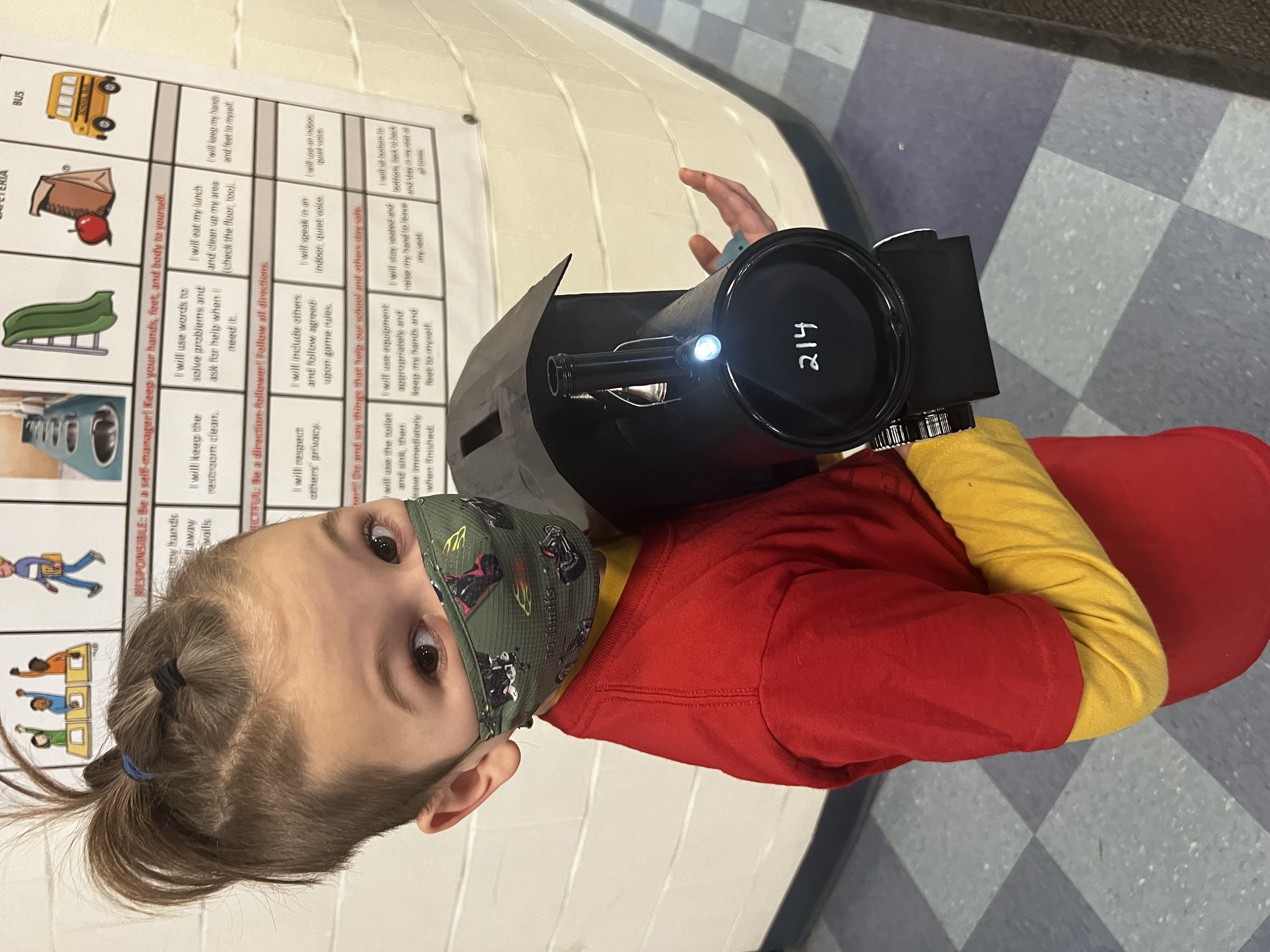 First grade students Ronan and Vesper share their Valentine's Day box creations.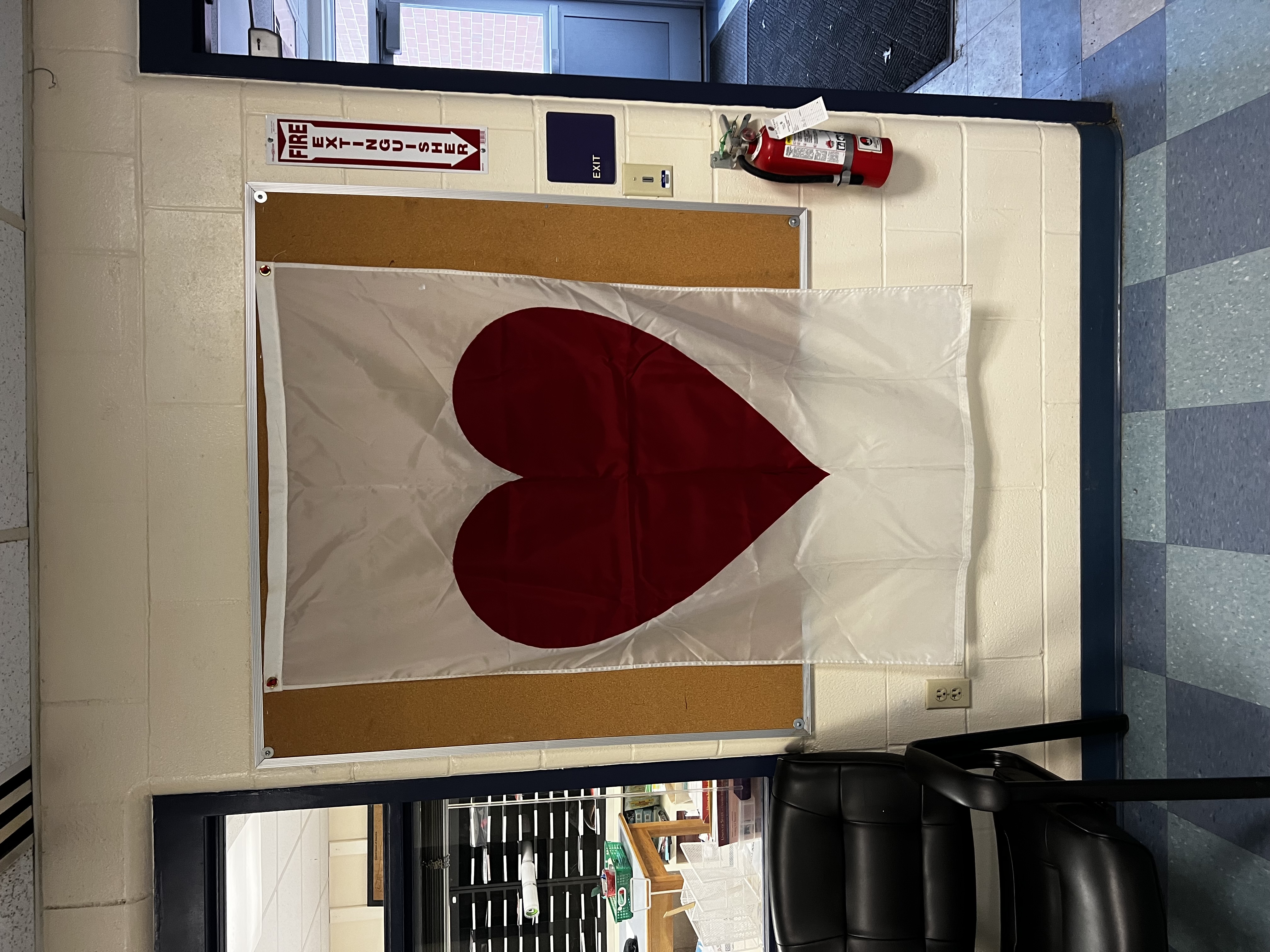 The Valentine's Day Phantom left a surprise for us at Pond Cove!
Pond Cove Honors Officer Galvan!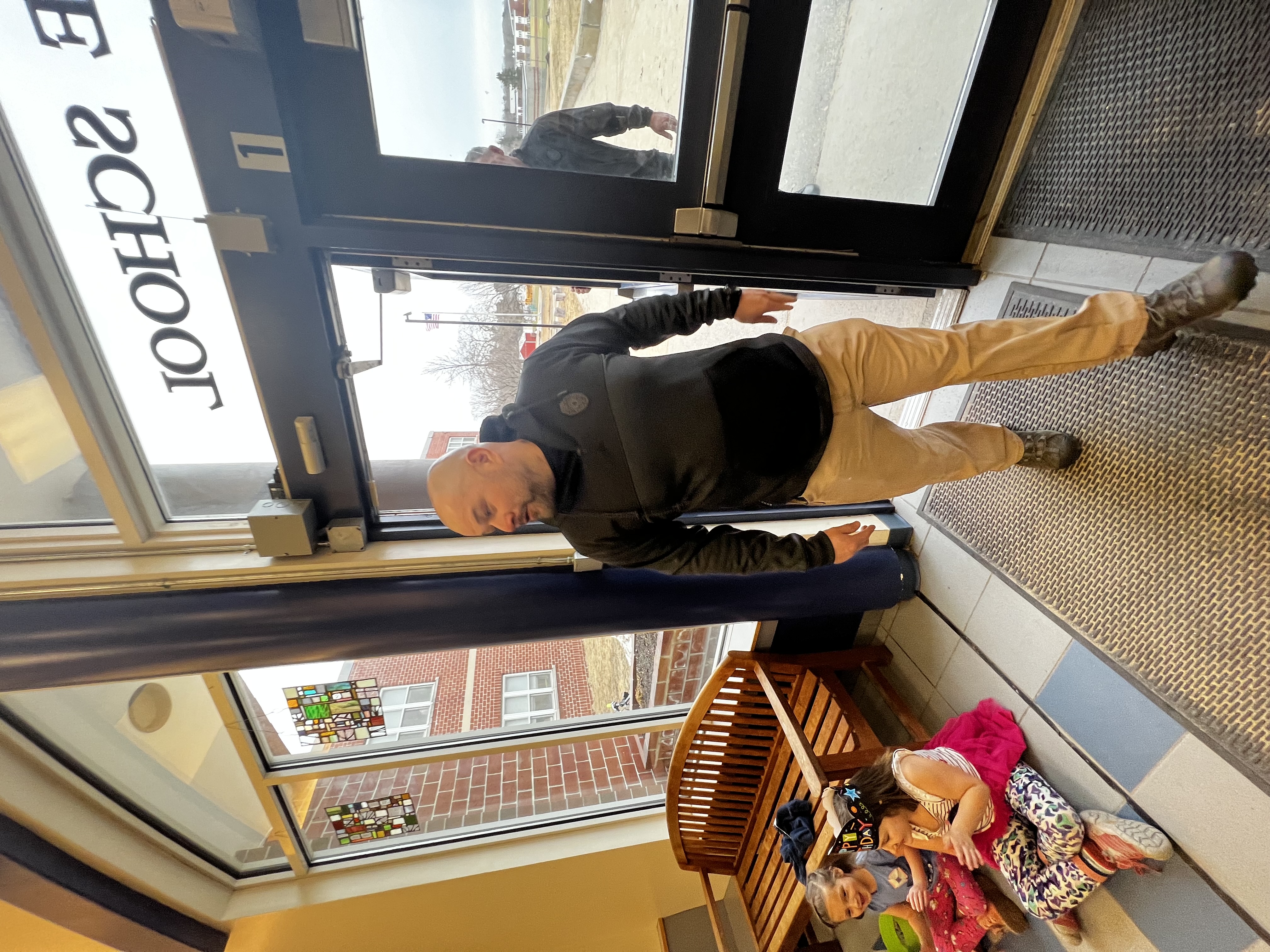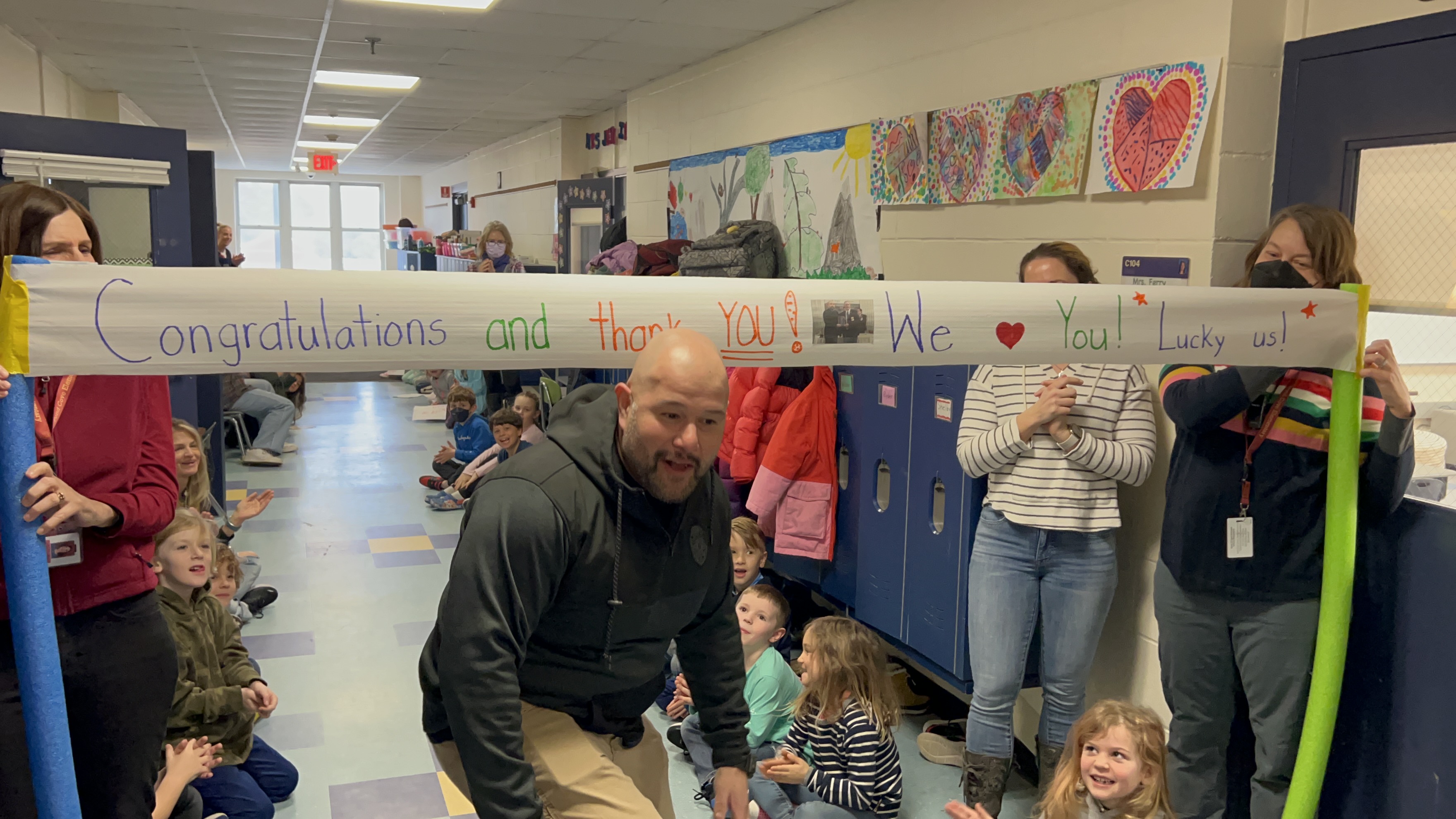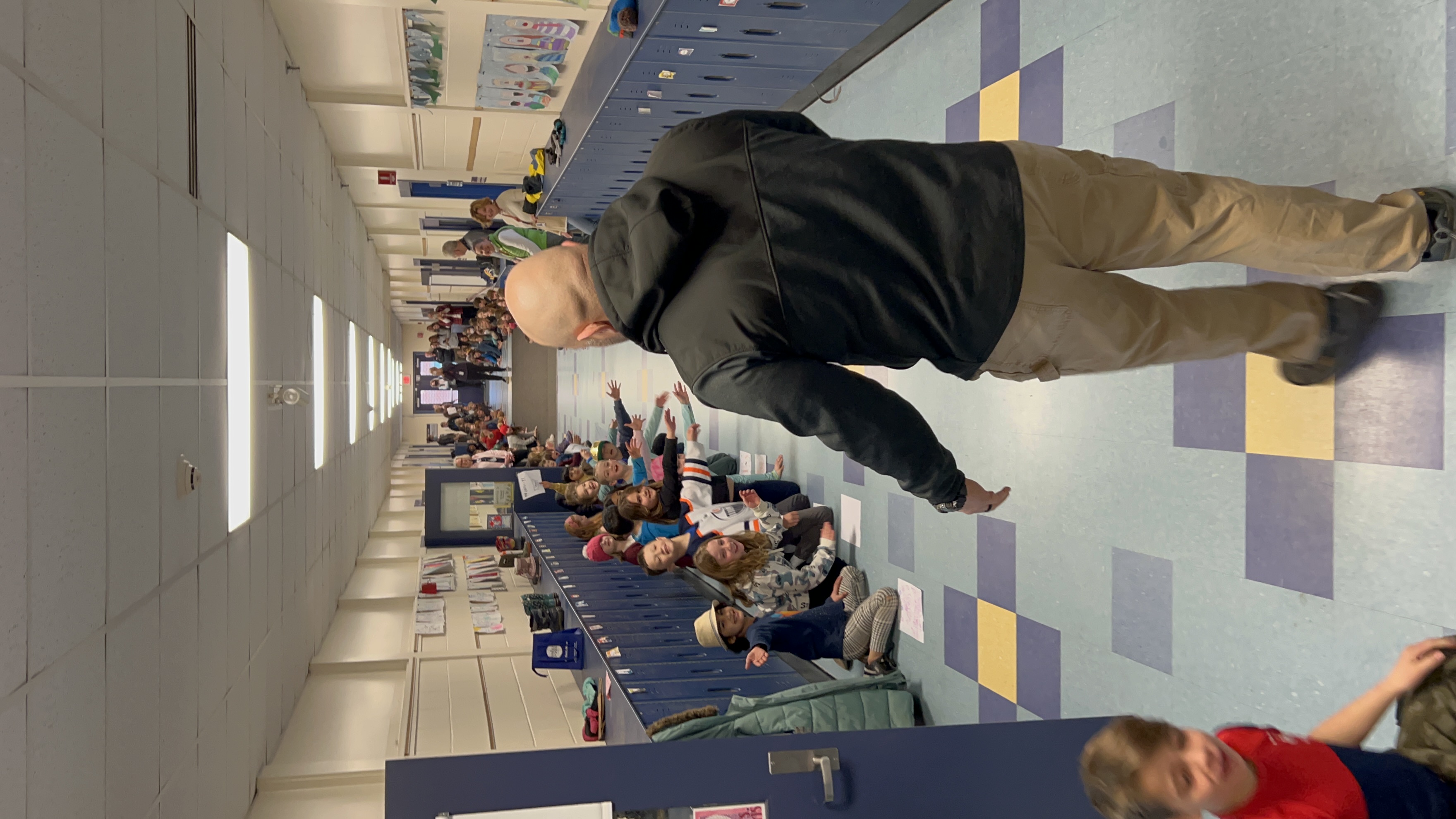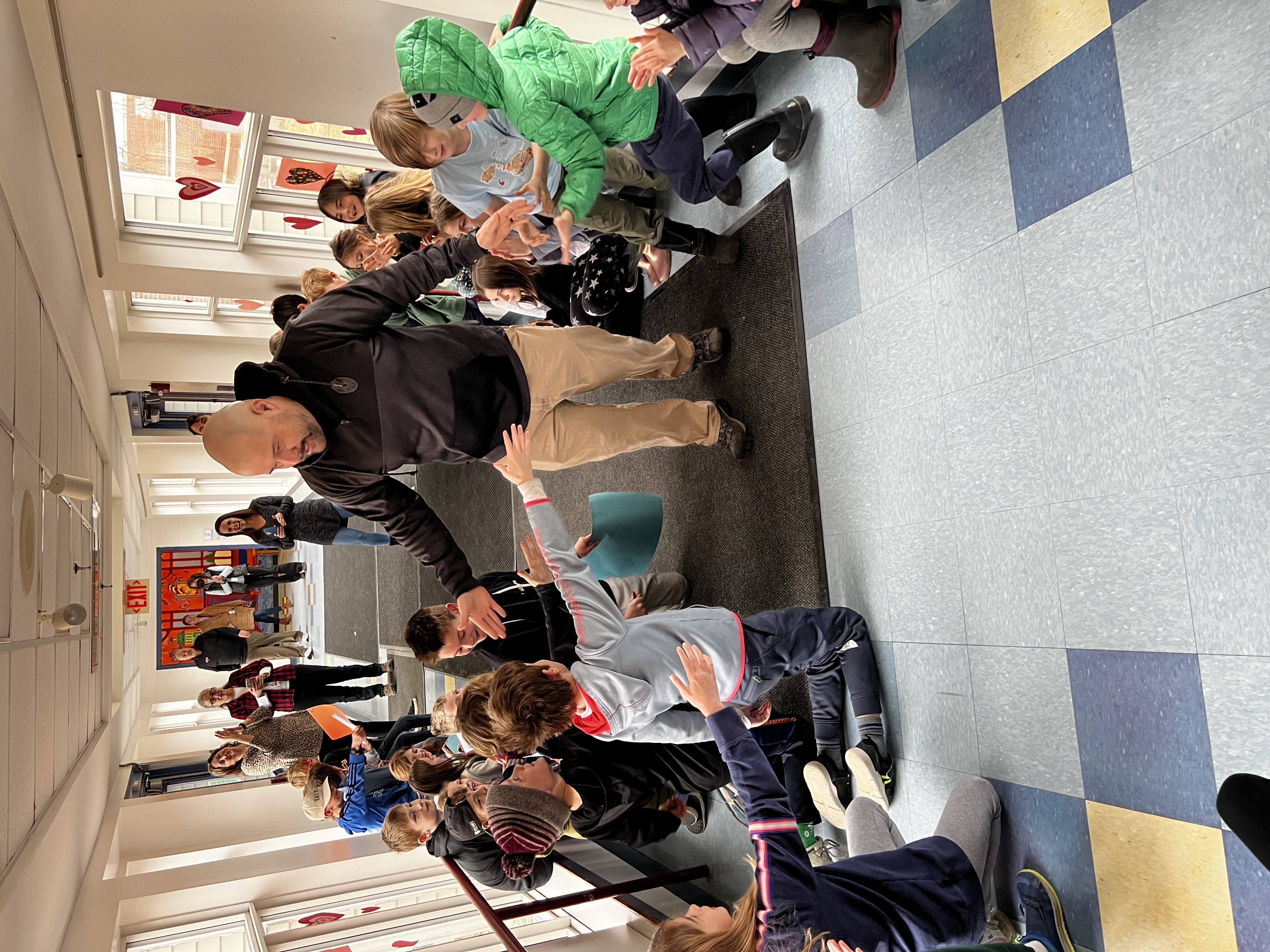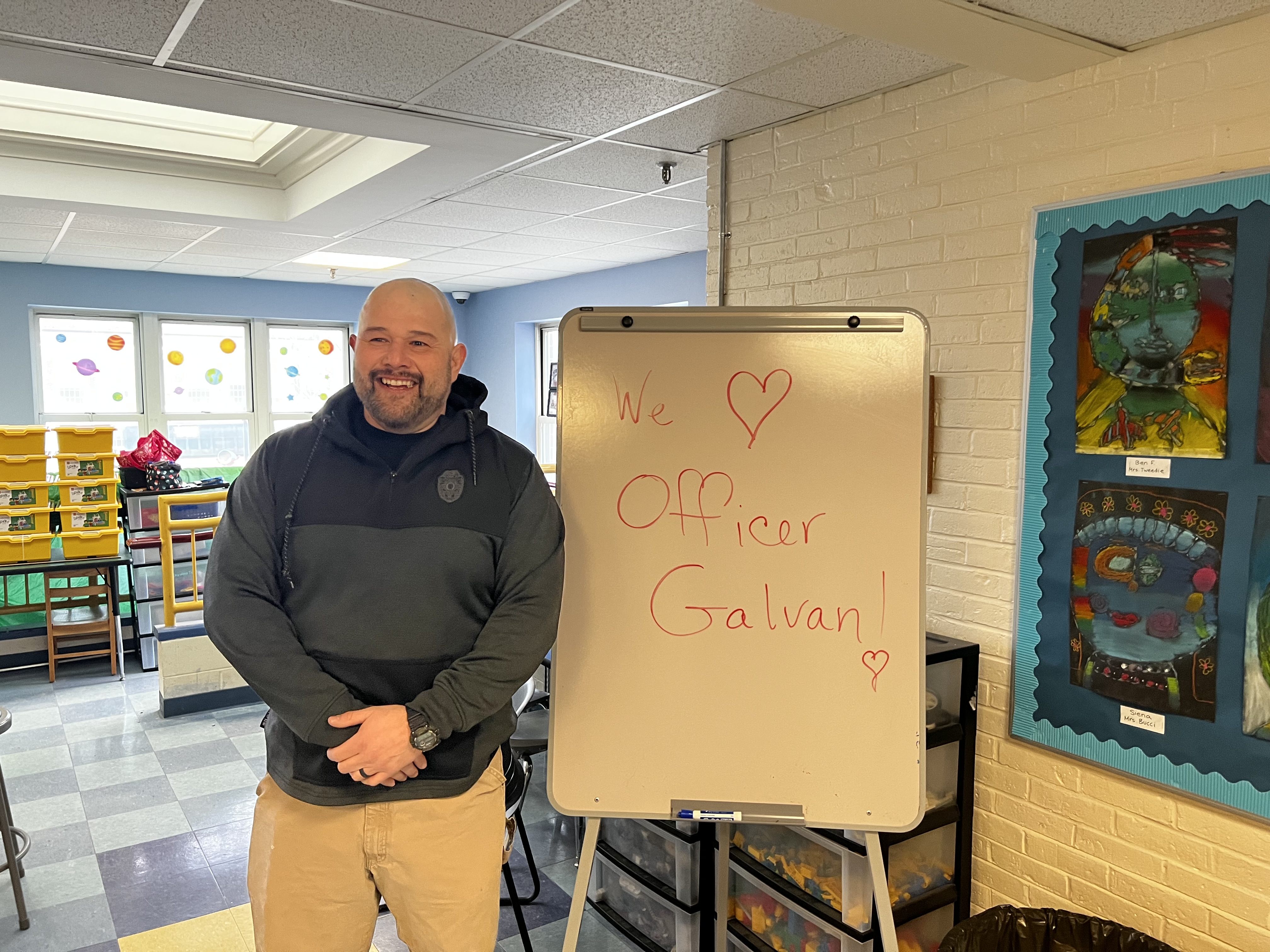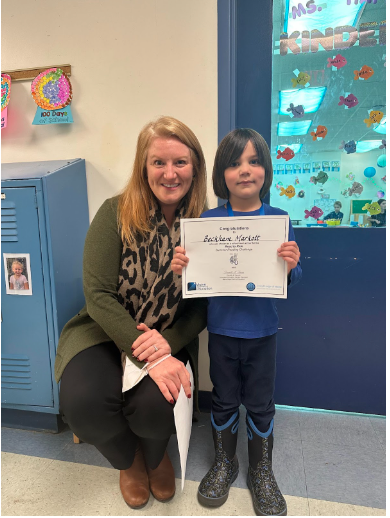 Kindergarten student, Beckham proudly shares his certificate for winning the Read to Ride Summer Reading Challenge!
First grade classes partnered with CELT for a winter walk at Great Pond as part of their unit on animal habitats.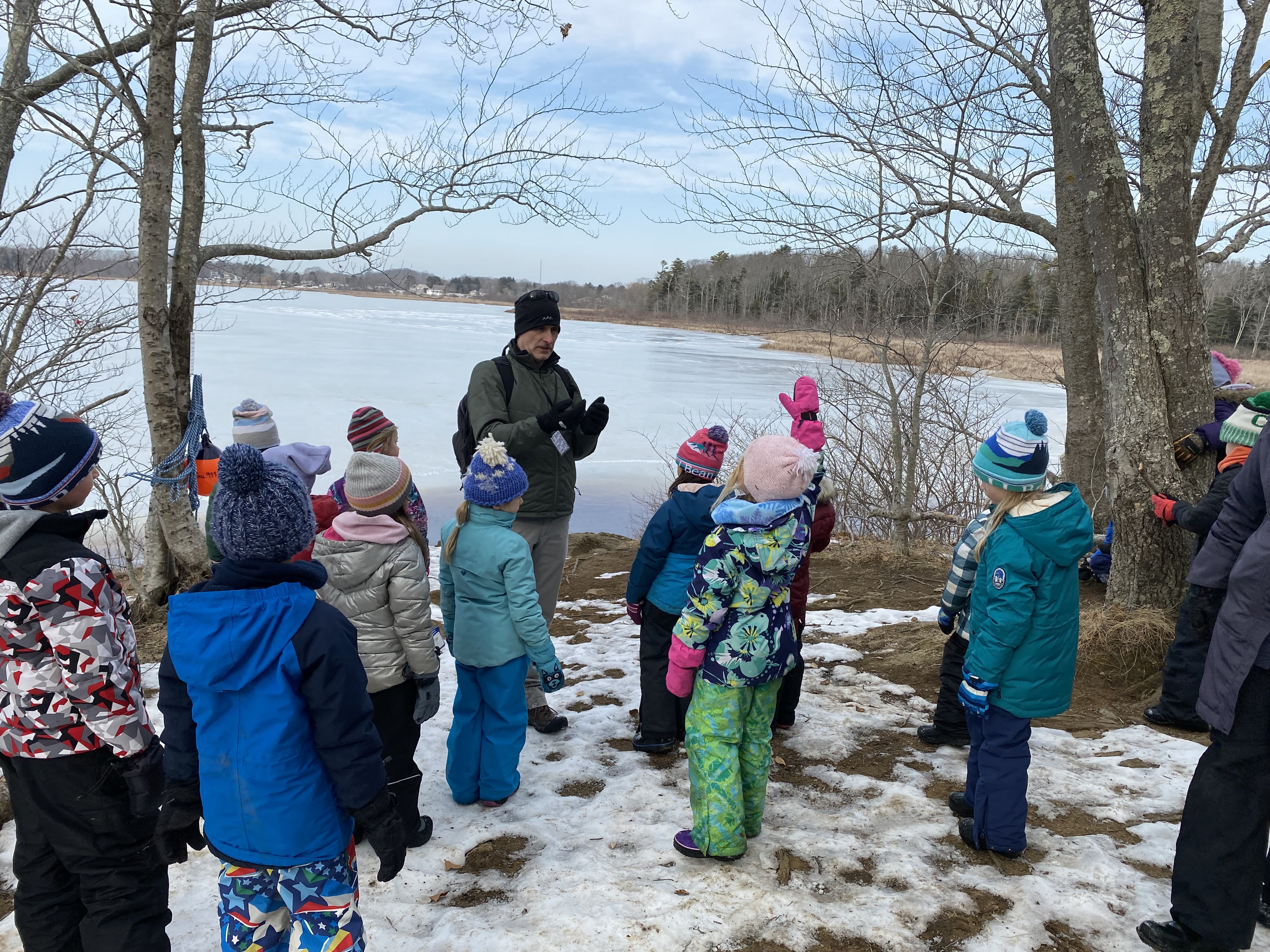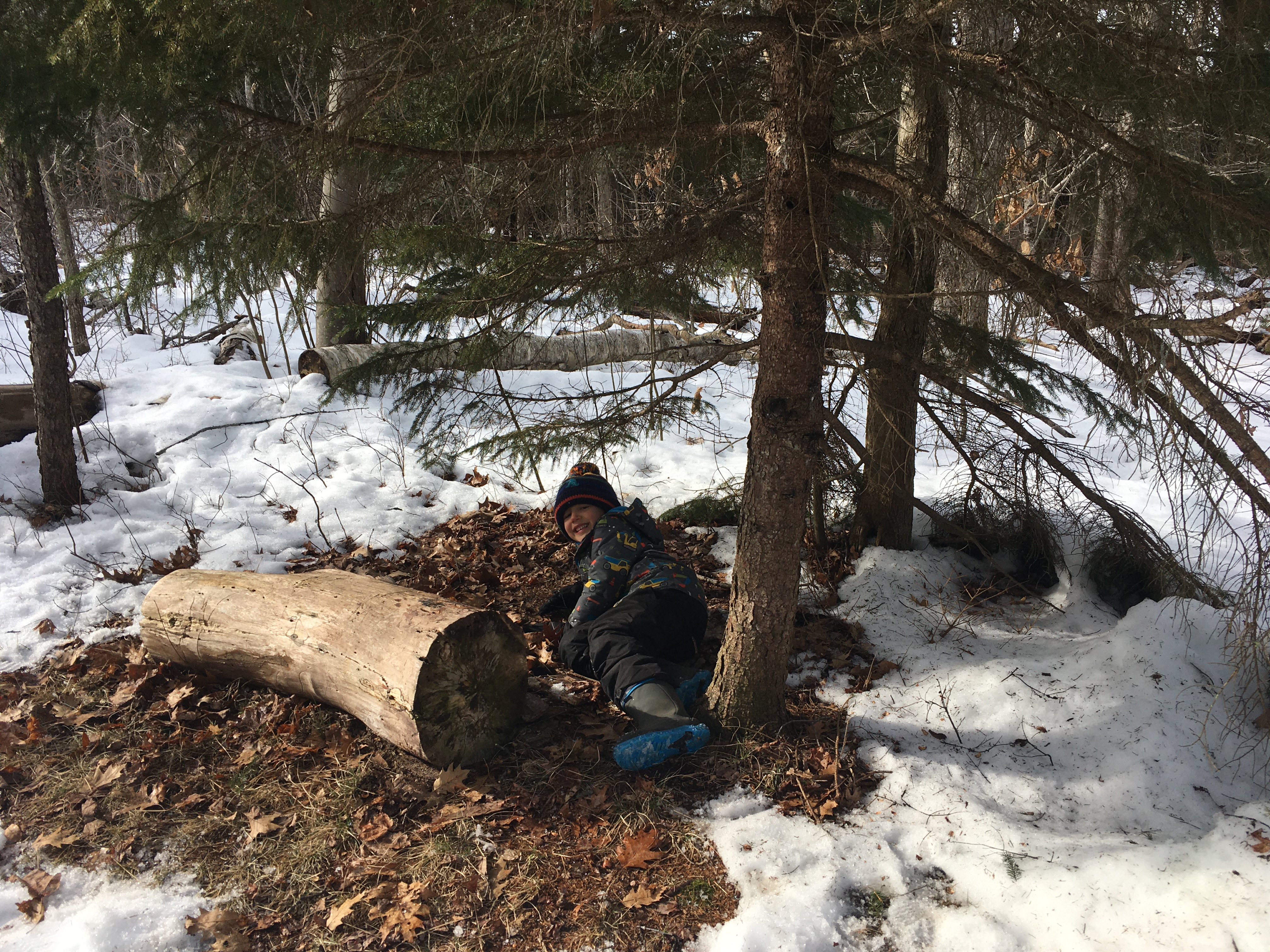 Mrs. Bucci's fourth-grade students Zoom with a National Geographic Marine Biologist.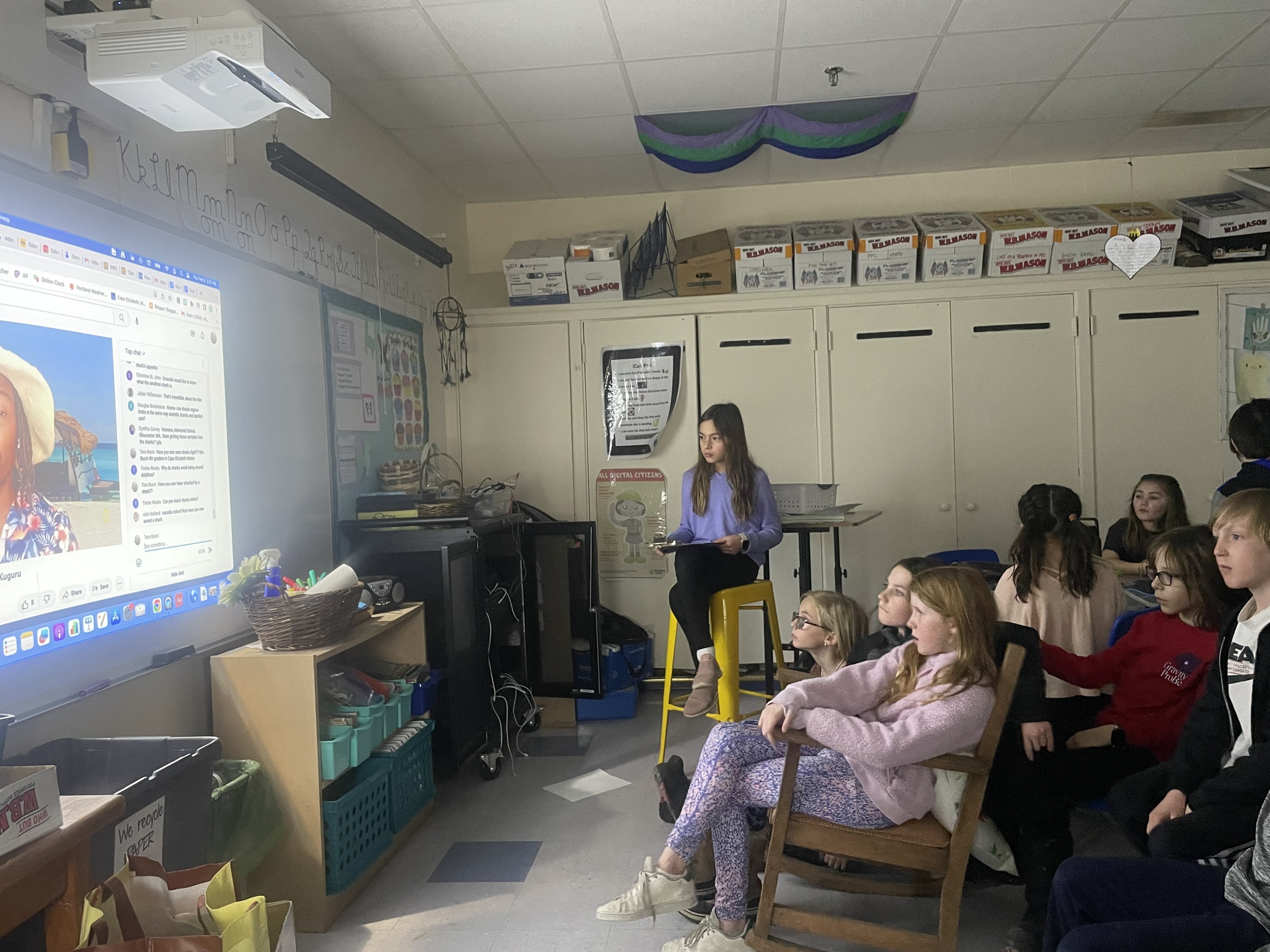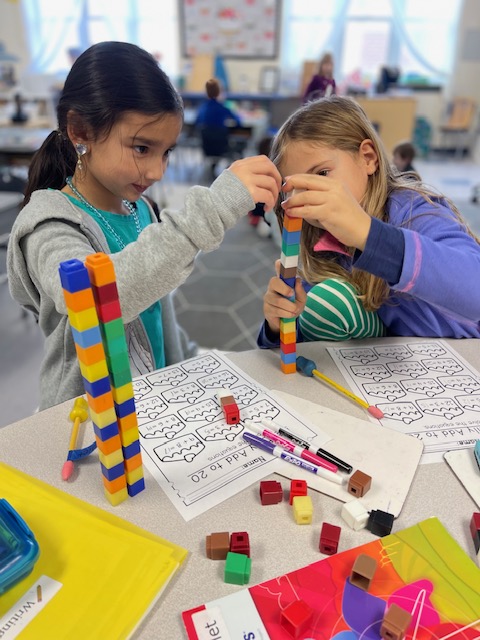 Students in Mrs. Chouinard's first-grade use Unifix Cubes.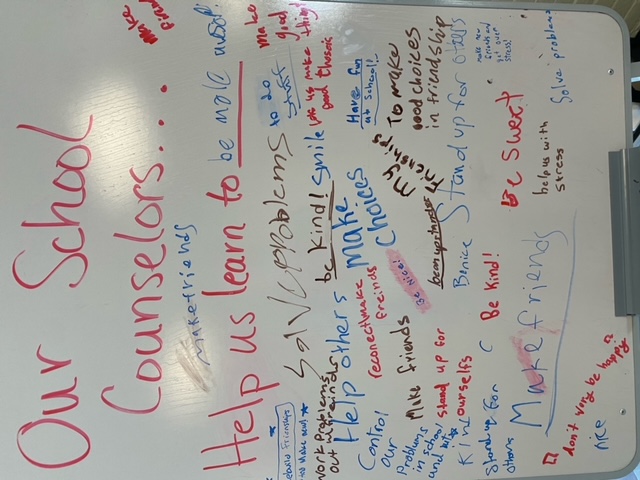 A whiteboard in the hall full of messages from students about how our school counselors help them learn.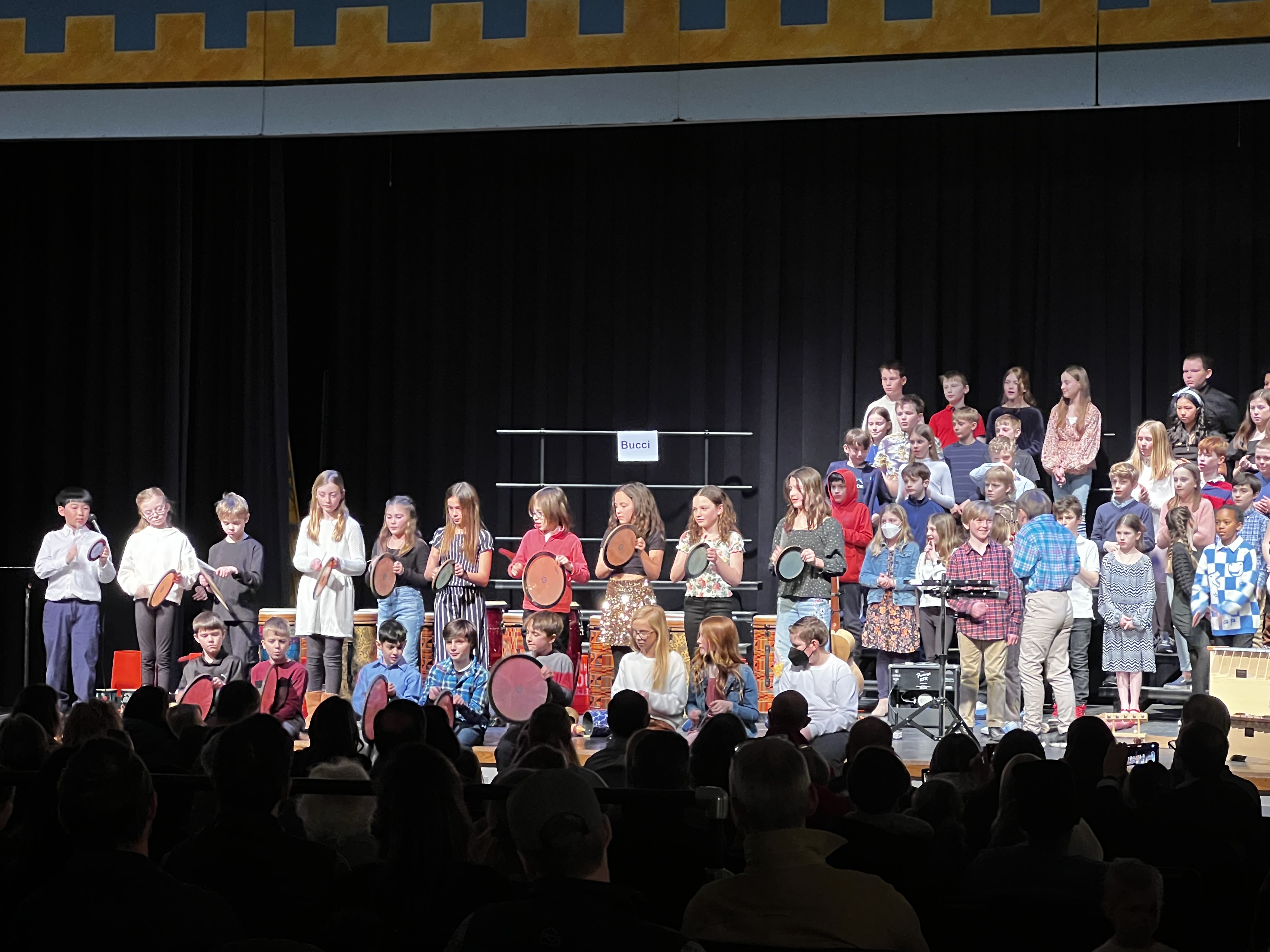 Mr. Trammell's, Mrs. Gordon's, and Mrs. Bucci's classes play instruments at the fourth grade concert.
Mrs. Carroll's second grade class created Valentine's Day notes for a local nursing homes. They also delivered notes of appreciation to Mrs. Gallagher.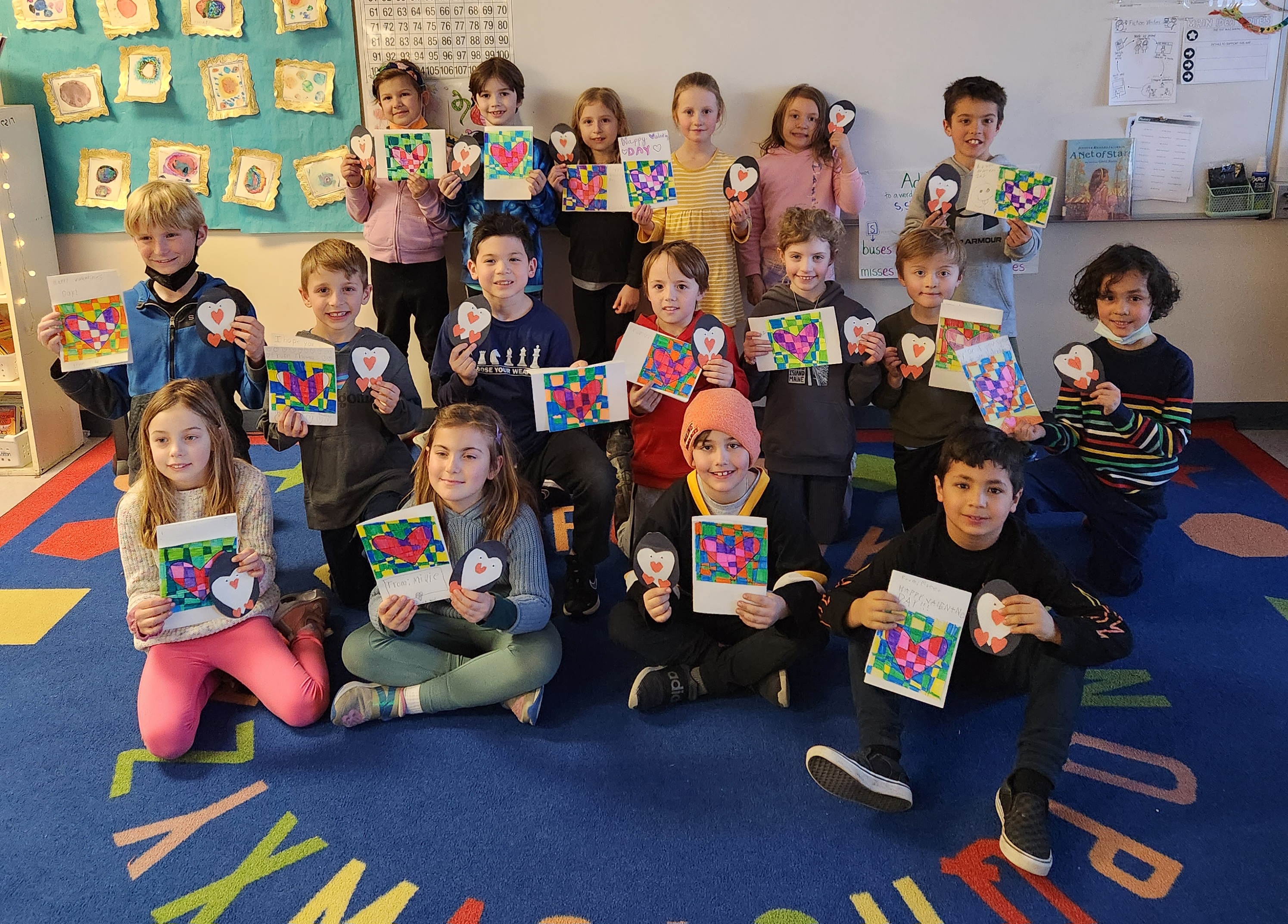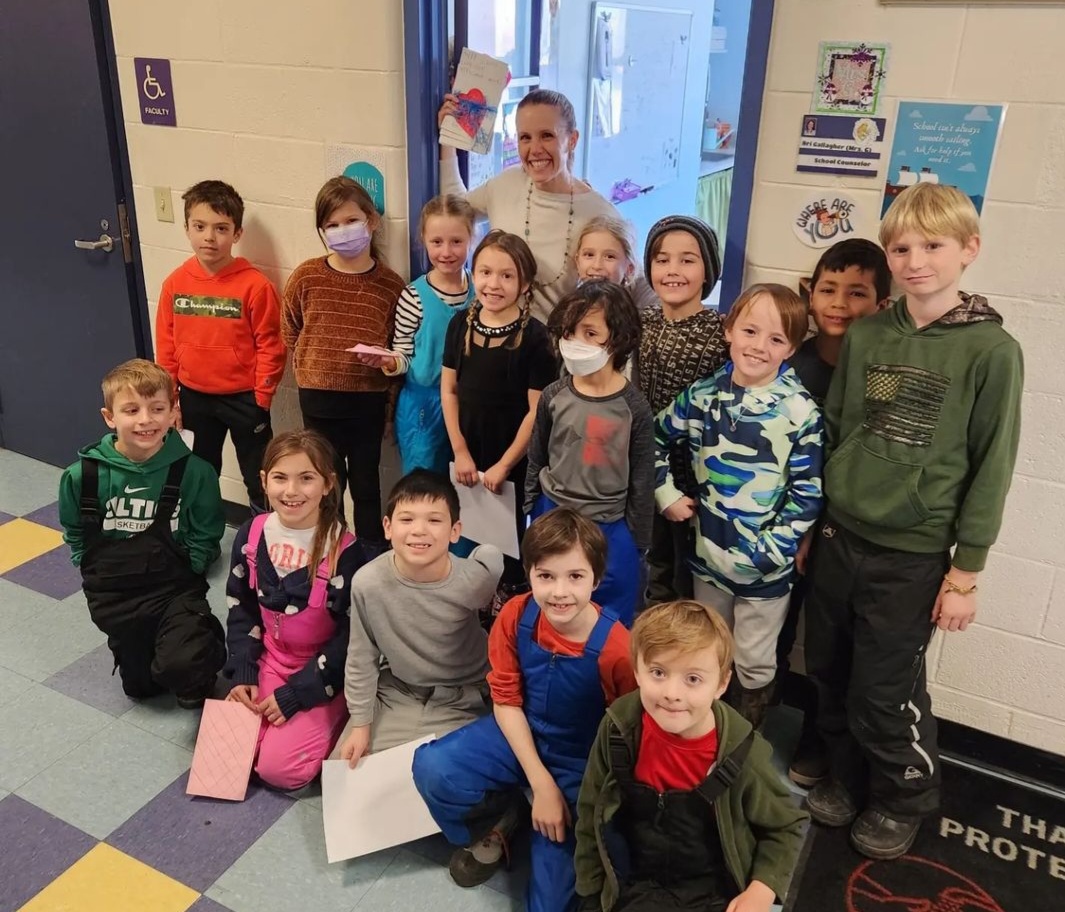 Alice, from Mrs. Bucci's fourth-grade class, shows her coupon for a free dessert from Kon Asian Bistro. The restaurant sent this to her in response to a restaurant review she mailed them as part of a persuasive writing unit. They loved the review so much, they framed it!